Uber driver carjacked; suspect arrested after high-speed chase, crash in Gulfport
Published: Nov. 16, 2023 at 10:01 AM CST
|
Updated: Nov. 16, 2023 at 12:38 PM CST
GULFPORT, Miss. (WLOX) - An Uber ride in New Orleans ended with a high-speed chase, a crash and an arrest in Gulfport.
According to Hancock County Sheriff's Office, 36-year-old Regio Darrell Lavant, of Moss Point, was arrested Thursday morning following the pursuit.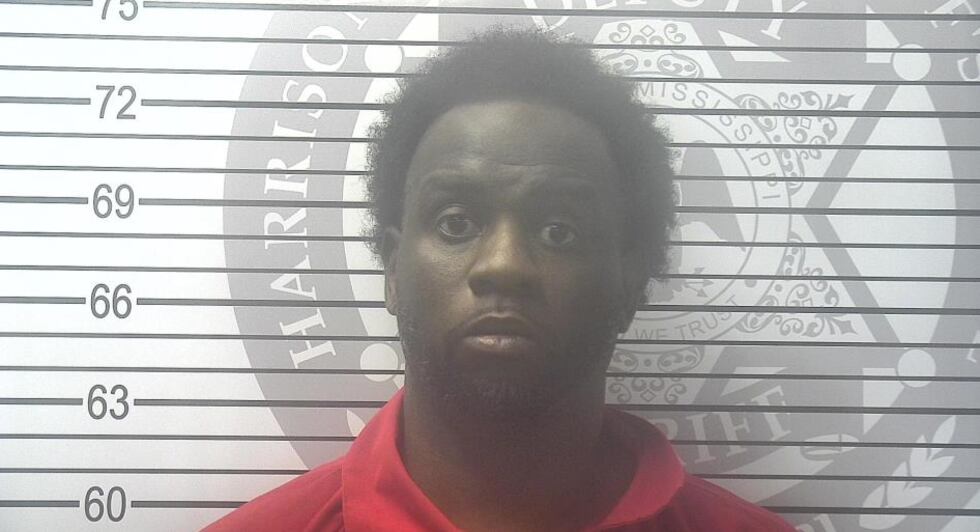 HCSO received a call Thursday morning from a female Uber driver in a red Toyota Highlander saying her male passenger, who she picked up in New Orleans and was bringing to Gulfport, had a gun.
The Uber driver said Lavant was acting suspiciously, and it appeared he might have a gun in his waistband.
Deputies found the SUV on I-10 East near mile marker 10 at the weigh scales. HSCO says the Uber driver was out of the vehicle near the office building on the phone, and Lavant was still in the vehicle.
According to HSCO, deputies watched Lavant get out of the car and walk toward the Uber driver. Deputies gave verbal commands for Lavant to get on the ground, but they say he refused to comply with their commands.
HSCO says Lavant then looked at the deputies and hid behind the vehicle with an unknown object in his hand, still refusing to comply. That's when they say Lavant got into the SUV and fled eastbound on I-10. Deputies chased the vehicle into Harrison County, where the Harrison County Sheriff's Department then took over the pursuit.
Witnesses say the SUV was flying down the interstate, traveling east in the westbound lanes. Multiple witnesses, who were traveling west around 8:30 a.m., also reported to WLOX almost being hit by the SUV head-on.
The chase finally ended near Orange Grove Road in Gulfport when the SUV wrecked out by Taco Bell on Highway 49, colliding with another vehicle and coming to a rest in a ditch.
Officials say Lavant then got out of the car and tried to run away from the scene, but was stopped by a Harrison County deputy and a K-9.
Following his arrest, Lavant was taken to Memorial Hospital in Gulfport to be treated for a dog bite. He was then taken to the Harrison County Adult Detention Center and charged with the following:
Evasion, felony

Aggravated assault on a police officer

Motor vehicle theft, felony
Lavell is being held in lieu of a $250,000 bond.
Orange Grove Elementary, near where the SUV crashed, was on lockdown for almost an hour Thursday morning.
Click here to subscribe to WLOX News on YouTube: Keep up with South Mississippi news, sports, and local events on our YouTube channel!
Copyright 2023 WLOX. All rights reserved.