D'Iberville High School celebrates second "A" rating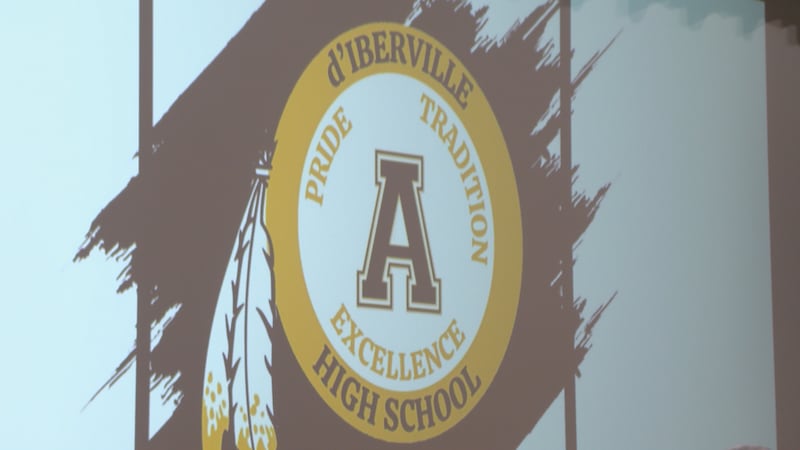 Published: Nov. 16, 2023 at 5:46 PM CST
D'IBERVILLE, Miss. (WLOX) - Applause and cheers rang out in D'Iberville High School's basketball court on Thursday as students and staff were recognized for their hard work and dedication.
One of those students is senior Hope Martino. Martino is one of 25 students who received an award today for earning a 30 or above on the ACT.
"We give credit to our students when they do well and we focus a lot on incorporating classes that are gonna help us succeed later," said Martino.
Martino credits some of her efforts to D'Iberville's ACT prep courses.
"We have a prep course here that kind of focuses on the reading and English part of the ACT which really helped boost my score," she said.
Another student who received the high honor is senior Anna Gautreaux. She said the skills she's learned in high school are sure to continue into her college career.
"I don't want to go into math or science, I would like to go into music," said Gautreaux. "So the hard work and determination and the skill-buildings influence that as well."
Gautreaux said D'Iberville's diversity contributes to its second "A" rating. "We have a bunch of different types of people that come to this school so I think it's a great place to come together," she said.
This is the second year in a row that D'Iberville High School has earned an "A" rating. They gained 47 points between this year and last year.
Click here to subscribe to WLOX News on YouTube: Keep up with South Mississippi news, sports, and local events on our YouTube channel!
Copyright 2023 WLOX. All rights reserved.