Pascagoula resident's research results in World War II Heritage City designation
Published: Nov. 14, 2023 at 9:08 PM CST
PASCAGOULA, Miss. (WLOX) - On Friday Pascagoula will be officially recognized as a National Park Service World War II Heritage City. The well-deserved designation is the culmination of a lifetime resident's extensive research.
"World War II fundamentally changed Pascagoula and when I say fundamentally, it changed the character of the town," said Martin Hegwood.
A few years ago, when Martin Hegwood was watching TV, an address from former President Donald Trump declaring Wilmington, NC as the nation's first World War II Heritage City caught his attention.
"I thought I don't know what a World War II Heritage City is, but if there is one city in the world that fits that definition then it's Pascagoula, MS," Hegwood said.
After he figured out what it meant, Hegwood went to work on a mission to prove his city met the qualifications.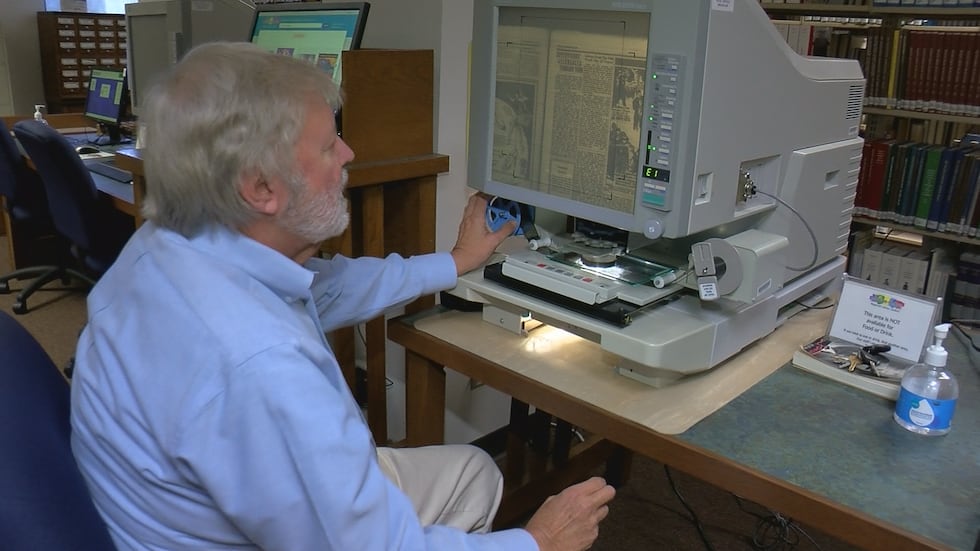 "I looked at every newspaper from 1938 from the time Ingalls came over here to 1945 and we checked off every box," Hegwood said.
Now Pascagoula is one of 19 World War II Heritage cities, only one is allowed in each state. Many industries in the city played a role in the war effort, but like today the contribution was on full display at Ingalls.
"24 hours a day, 7 days a week that shipyard was running constantly," Hegwood said.
The shipbuilding jobs brought people from all over. Pascagoula's population boomed during the war from 3,000 to more than 30,000.
"One little factoid that I uncovered in this research was that Vernon Presley came down here for a job at one point, Elvis Presley's father, and Elvis went to 2nd grade at South Elementary School," said Hegwood.
Like Elvis, Richard Lucas' father also went to work building ships.
"He would tell us the ships they build, the names of the ships," said Lucas. "The first ship they ever made was called the Exchequer. You could tell that there was just a real pride around the community about Pascgaoula being part of the World War II efforts."
While today the Ingalls identity might come from military ships, it wasn't Pascagoula war ships that made the biggest impact in World War II.
"It mainly built cargo ships," Hegwood said. "As all the British historians and Winston Churchill said it was these cargo ships, American industry, goods and materials moving over to Europe that won the war for them."
Ingalls cranked out about 100 of those cargo ships and laid the foundation for what was to come.
"We are an industrial powerhouse as a result of World War II," said Hegwood.
Pascagoula's war contribution remains an example of resilience.
"When we all come together and work toward a common purpose, I'm not advocating for a war to do this, but it certainly shows the value of teamwork and sacrifice," Hegwood said. "I want to make sure we do our part to preserve that legacy and keep it ongoing."
The event celebrating Pascagoula's World War II Heritage City designation is taking place Friday, Nov. 17, at 10:00 a.m. on Singing River Island.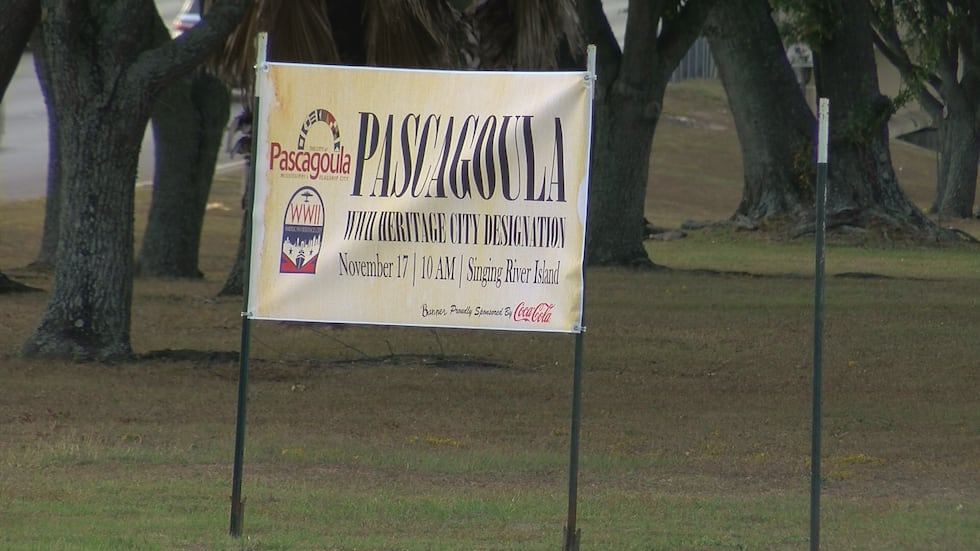 The city will honor the military, veterans, and the community for their sacrifices and commitment to our country during World War II and beyond.
For more information, go to https://www.cityofpascagoula.com/539/WWII-Heritage-City.
Click here to subscribe to WLOX News on YouTube: Keep up with South Mississippi news, sports, and local events on our YouTube channel!
Copyright 2023 WLOX. All rights reserved.