More cantaloupe recalled for possible salmonella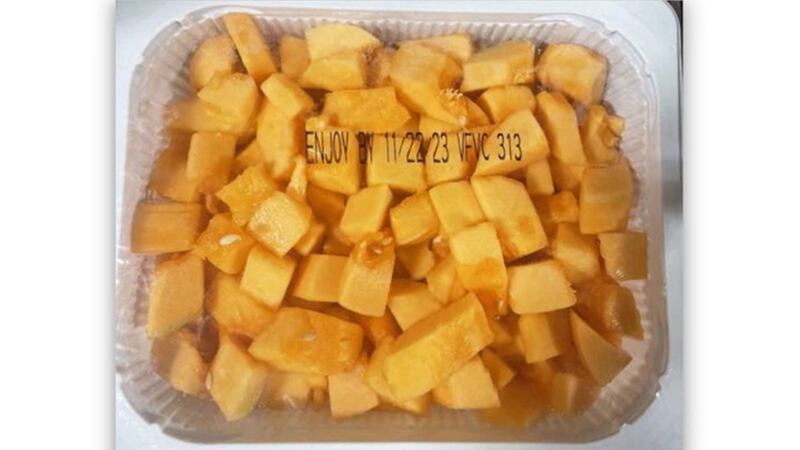 Published: Nov. 15, 2023 at 12:29 PM CST
(CNN) - The U.S. Food and Drug Administration is warning consumers about another cantaloupe recall due to the risk of salmonella.
Vinyard Fruit and Vegetable Company, based in Oklahoma City, is doing a voluntary recall of all of its fresh-cut cantaloupe products.
This follows recalls of other cantaloupe products distributed by Eagle Produce of Scottsdale and Sophia Produce out of Nogales, Arizona.
The Canadian Food Inspection Agency was the first to recognize the potential salmonella risk in the Vinyard products.
There have been no illnesses due to the cantaloupes reported to date.
But salmonella can cause serious and sometimes fatal infections in young children, frail or elderly people, as well as those with weakened immune systems.
Copyright 2023 CNN Newsource. All rights reserved.