When a hole is punched in the clouds
Remarkable and uncommon, sometimes caused by airplanes
Published: Nov. 9, 2023 at 9:19 AM CST
|
Updated: Nov. 9, 2023 at 12:37 PM CST
SOUTH MISSISSIPPI (WLOX) - When a hole appears to be punched in the clouds, it goes by many names.
Some call it a fallstreak hole or a fallstreak cloud. Others refer to it as a hole punch cloud.
Whatever you call it, it's quite remarkable to see! And it's a fairly uncommon sight to behold.
We have seen them before here on the Mississippi Coast. Like this one time back in 2017.
So, what causes these? The simple explanation is that it is sometimes caused when an airplane flies through a cloud.
Certain clouds are made up of a field of supercooled water droplets. A supercooled water droplet is water that remains in liquid form even though it is below-freezing.
Sometimes, when an airplane flies through such a cloud, it can cause a disruption in the cloud like a change in pressure or temperature.
This disruption makes the droplets bump into each other and ice crystals can form. These crystals then sink, leaving a hole in part of the cloud.
Sometimes this hole can be circular-shaped, which gives a very striking appearance.
There are more detailed explanations if you're curious for more information. Feel free to check out this article from NASA. Also, NOAA has provided an article on fallstreak clouds here as well. You can take a look at this info about fallstreaks from the NWS. And finally, an article from EarthSky has an explanation of hole-punch clouds with pictures too.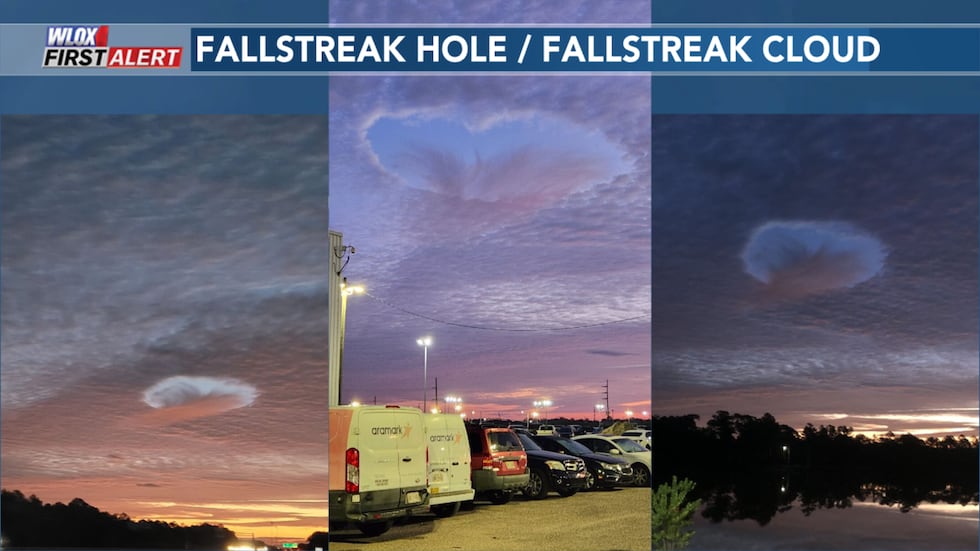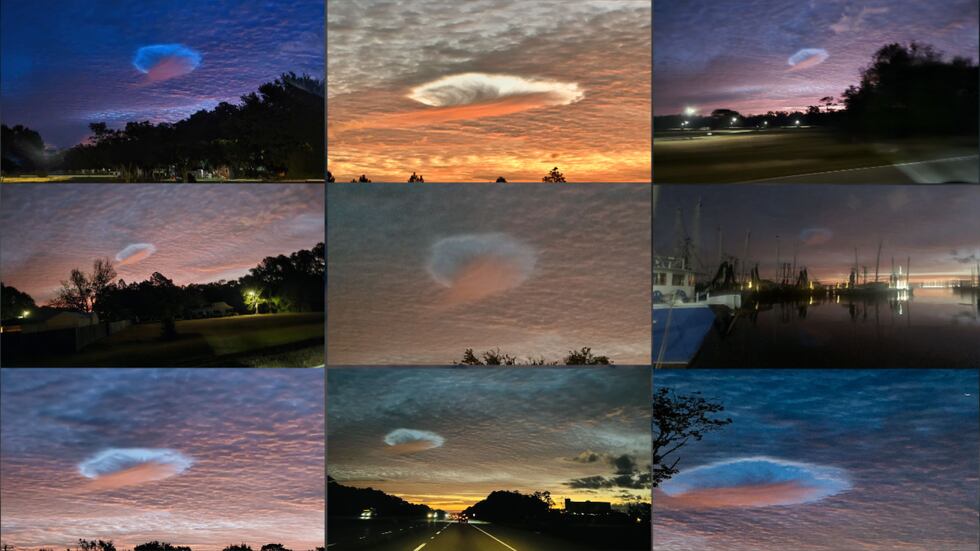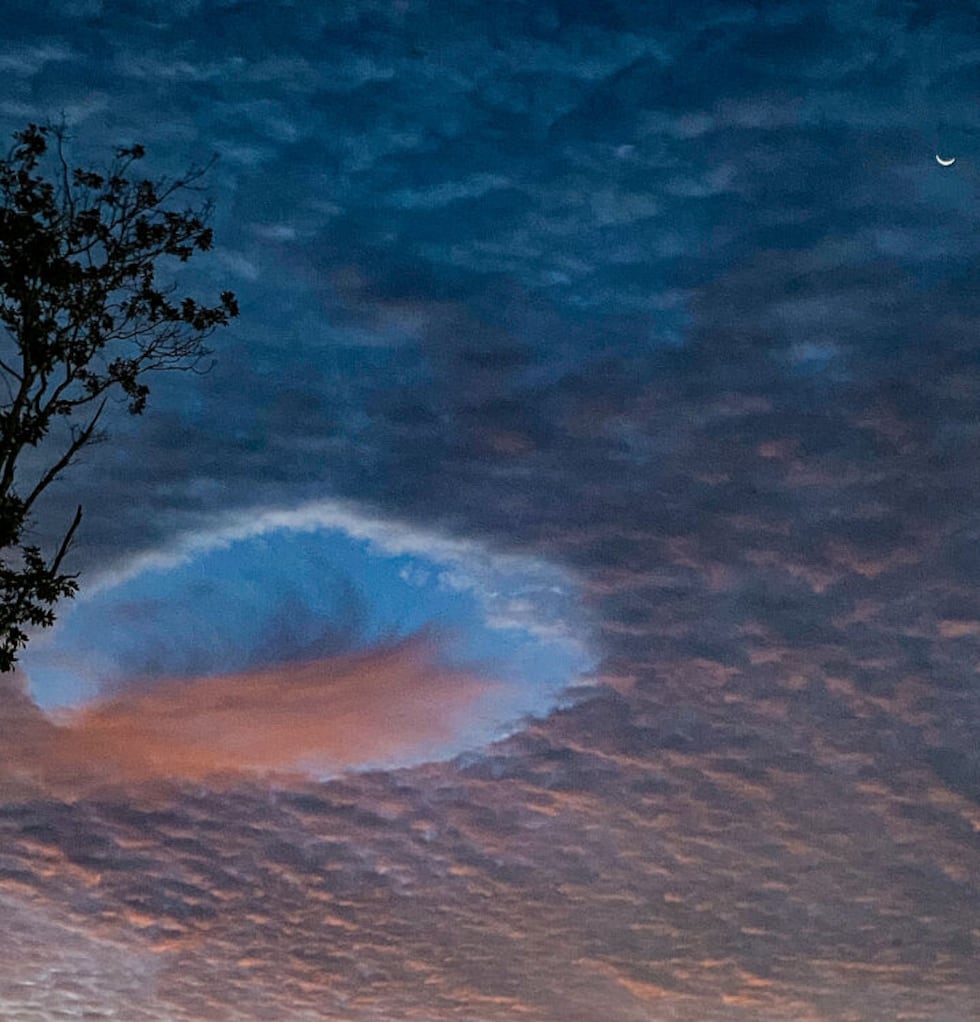 Click here to subscribe to WLOX News on YouTube: Keep up with South Mississippi news, sports, and local events on our YouTube channel!
Copyright 2023 WLOX. All rights reserved.