Burn Ban until further notice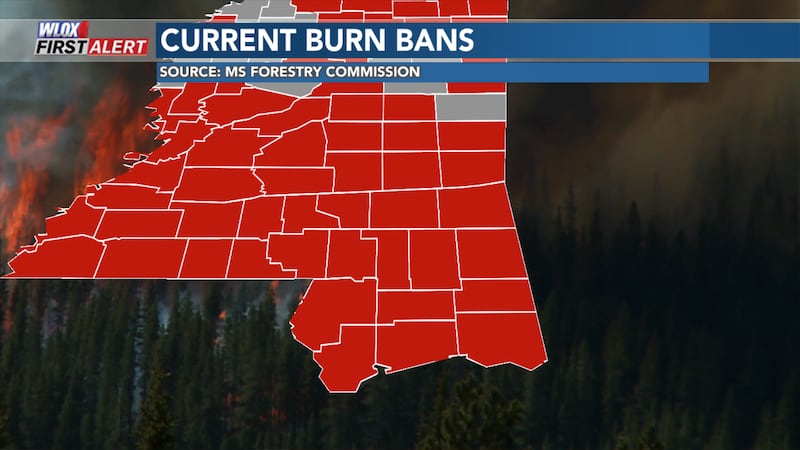 Published: Nov. 1, 2023 at 6:21 PM CDT
BILOXI, Miss. (WLOX) - The Mississippi Forestry Commission (MFC) has a burn ban in place for most of the state of Mississippi. The six coastal counties are under the burn ban until further notice. As of Wednesday evening, only 19 of Mississippi's 82 counties do not have a burn ban in place.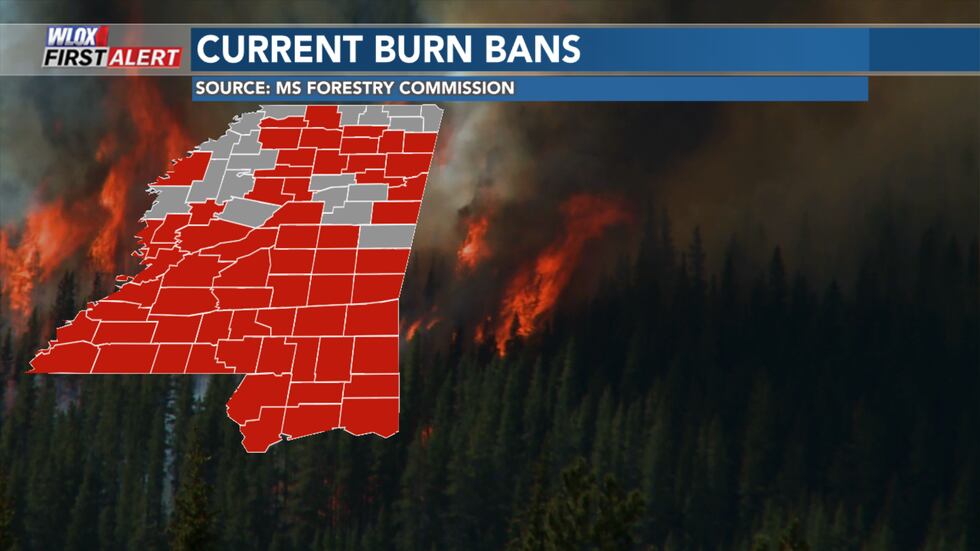 According to the MFC, "During a burn ban, anything with an open flame that produces an ember is not allowed."
No outdoor burning is allowed. This includes but is not limited to: campfires, bonfires, fire pits, fire rings, burn barrels, debris burning, and field burning. MFC is asking the public to remain attentive and comply with burn bans to prevent wildfires.
For more in depth information, click HERE.
Click here to subscribe to WLOX News on YouTube: Keep up with South Mississippi news, sports, and local events on our YouTube channel!
Copyright 2023 WLOX. All rights reserved.