La. marsh fire smoke and fog to reduce visibility in South Ms.
Dense fog advisories are in effect through Monday morning
Updated: Oct. 22, 2023 at 8:27 PM CDT
BILOXI, Miss. (WLOX) - South Mississippi skies have turned hazy Sunday evening after smoke from marsh fires burning near Lafitte and New Orleans East has moved onto the coast over parts of Hancock, Harrison and Jackson counties.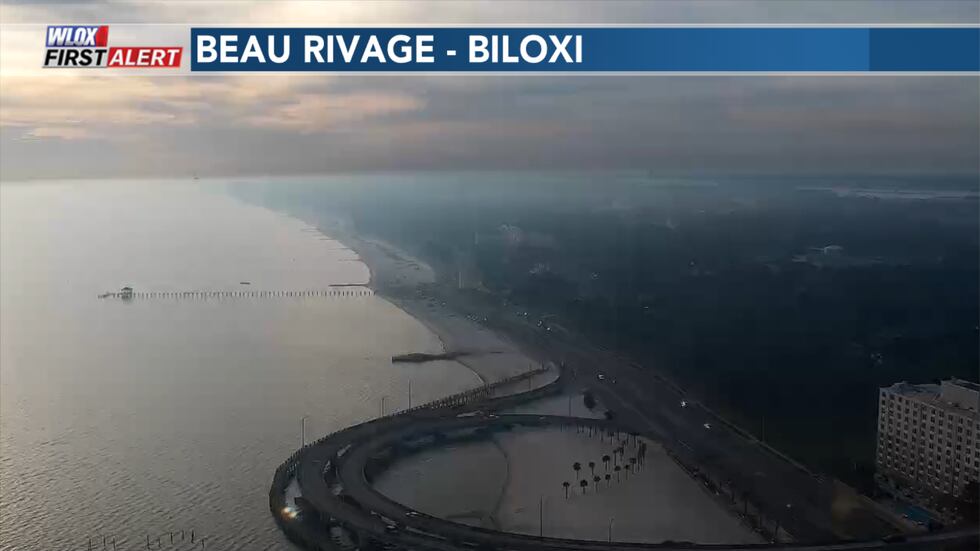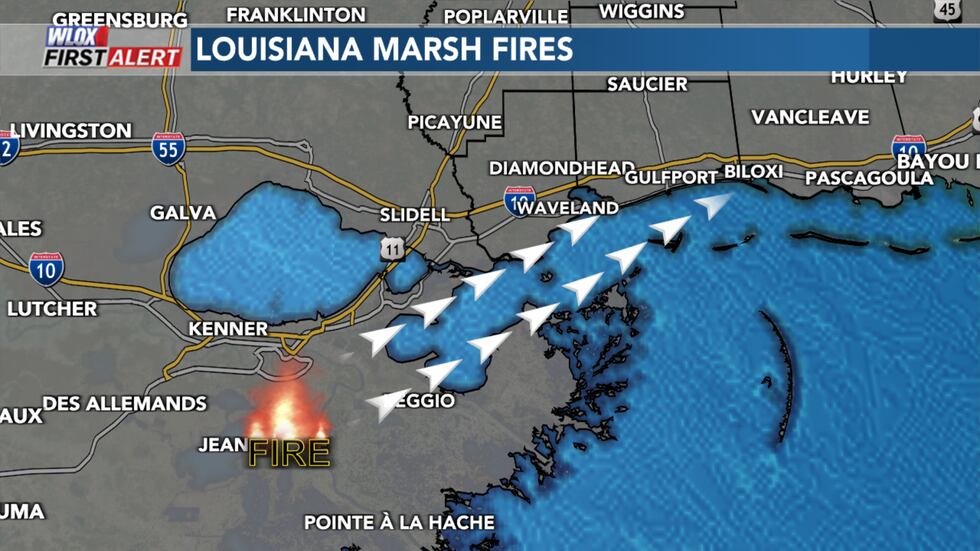 WLOX Tower Cams captured the smoke moving onto the coast around 5:30 p.m. The smoke was able to make its way from southeast Louisiana thanks to light southwesterly winds. Making smoke a little denser near the surface is a weather phenomenon known as a temperature inversion. That is when cooler air at the surface, gets trapped by a layer of warm air aloft. Since cool air sinks, and warm air rises, the smoke is stuck near the surface.
On top of the smoke, patchy dense fog is possible overnight. Where fog can mix with the smoke, it could make for isolated areas of extremely dense fog, reducing visibility down to less than a quarter of a mile. In some instances, the mix of smoke and fog can reduce visibility down to less than 10 feet in a phenomenon called super fog.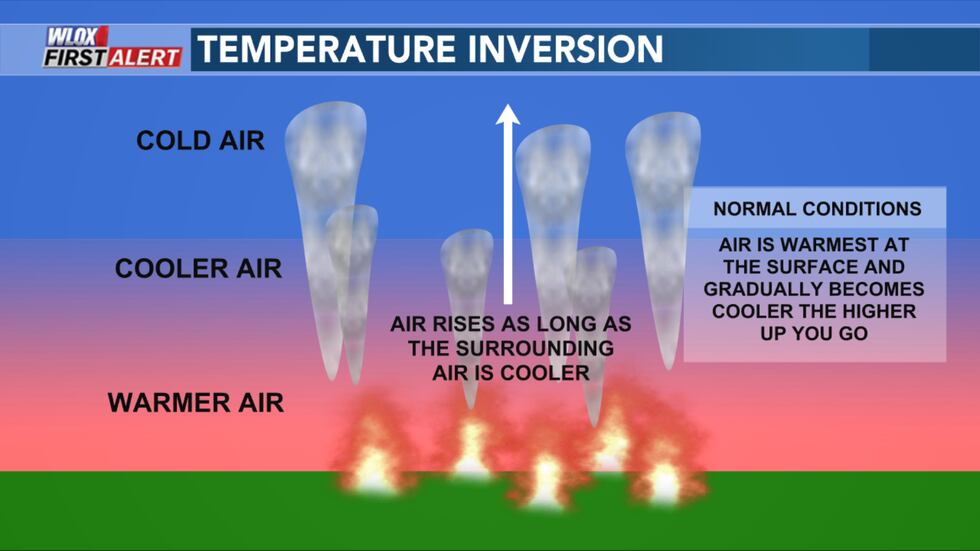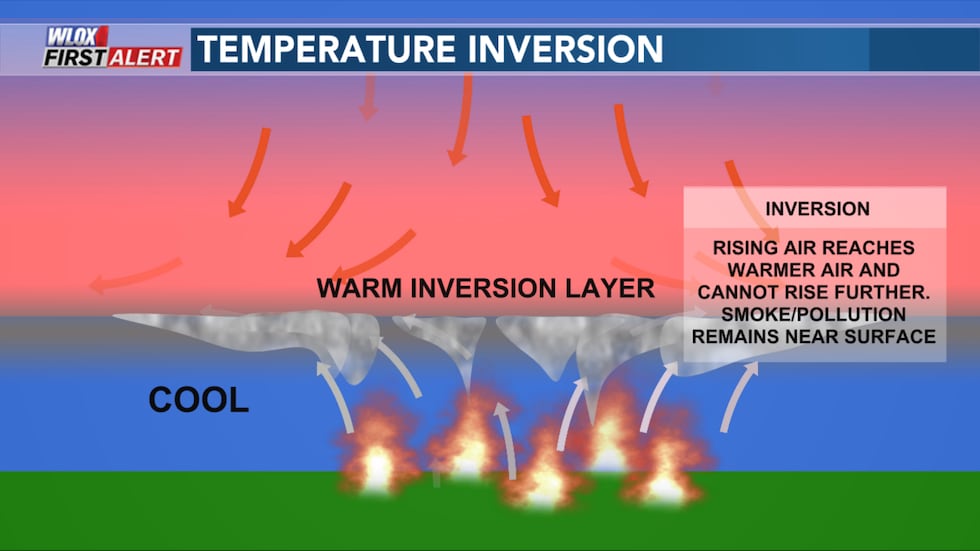 Winds are expected to remain light from the south, southwest overnight. Possibly turning calm after midnight, before switching from the north. This could also help keep the smoke around the coast a through morning.
While the smoke is not expected to cause major issues for air quality, the U.S. Air Quality Index (AQI) has much of coastal Mississippi in a "moderate" category for air quality. According to the AQI, "Air quality is acceptable. However, there may be a risk for some people, particularly those who are unusually sensitive to air pollution."
Click here to subscribe to WLOX News on YouTube: Keep up with South Mississippi news, sports, and local events on our YouTube channel!
Copyright 2023 WLOX. All rights reserved.