Picayune Police Department wears pink badges for Breast Cancer Awareness Month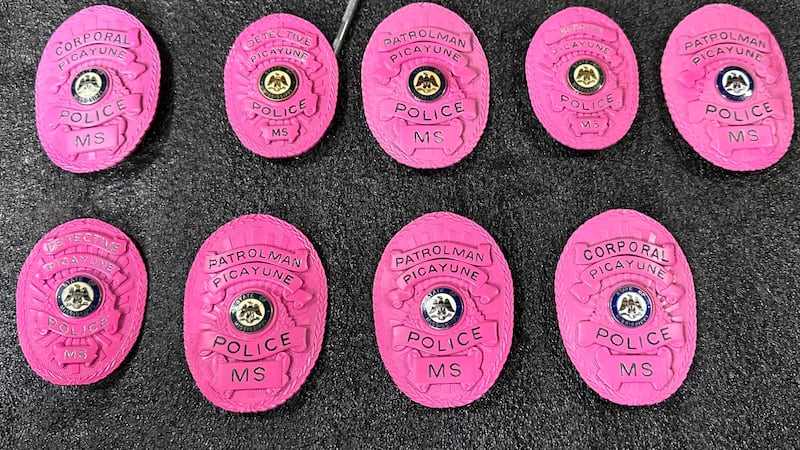 Published: Oct. 20, 2023 at 8:03 PM CDT
PICAYUNE, Miss. (WLOX) - Officers with the Picayune Police Department are sporting pink badges this year in support of Breast Cancer Awareness Month.
Along with the badges, the department also has a patrol unit that breast cancer survivors are signing. According to Lieutenant Aaron Grob, it was important for them to spread awareness and support survivors.
"In our agency alone there have been several officers that have been affected by breast cancer in their families and personal lives. I myself, my mother is a survivor of it. My grandmother is what they call an angel. She passed away from it and several other officers have battled it in their families," Grob said.
The department collected old badges and with the help of a local business, Bad Habitz Fabrication, they were able to paint them pink just in time for October.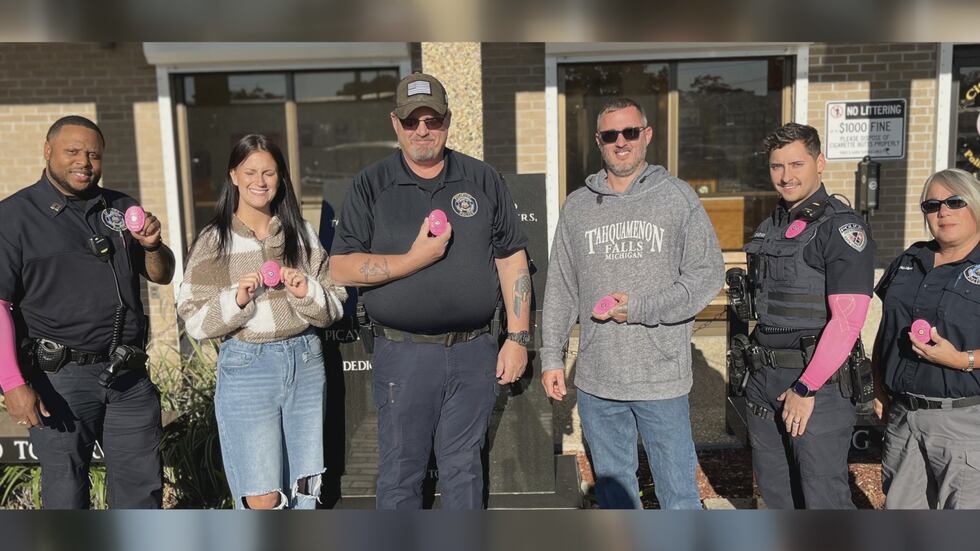 Grob got a chance to show his mother, who is a breast cancer survivor, some of the badges.
"You know the meaning it has for her fighting breast cancer and becoming a survivor of it, I can see the impact it had on her to know that even our local agencies and our community stand with those who are fighting, beating it, and those who have passed away, unfortunately, from it," Grob said.
The department encourages any survivors that would like to participate in signing the patrol unit, to reach out to them via social media.
Click here to subscribe to WLOX News on YouTube: Keep up with South Mississippi news, sports, and local events on our YouTube channel!
Copyright 2023 WLOX. All rights reserved.