Mid-October Gulf tropical activity?
Will tropical moisture move toward the Gulf Coast next week? If so, then we could see higher rain chances around next Thursday and Friday.
Published: Oct. 4, 2023 at 9:30 AM CDT
|
Updated: Oct. 4, 2023 at 9:35 AM CDT
SOUTH MISSISSIPPI (WLOX) - Hurricane season is past its annual peak but doesn't officially end until November 30. There are signs of possible tropical activity. Let's take a look at the headlines as of Wednesday morning: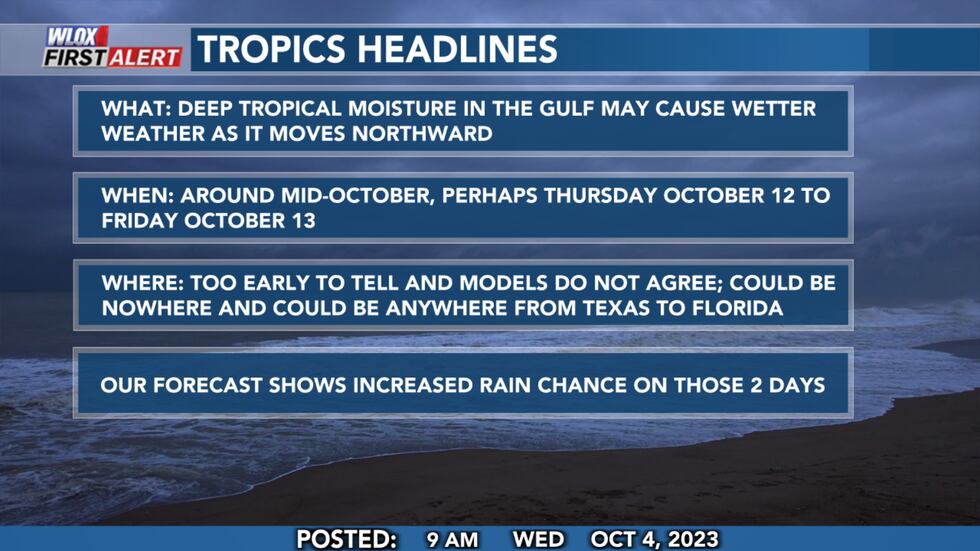 It is currently too early to speculate any meaningful details about next week's forecast. The best that can be said is that we're looking at higher rain chances around next Thursday and Friday. And even that can change.
Here's a look at the set-up as we track this weekend's front pushing into the Gulf and then next week's possible tropical moisture heading northward to the Gulf Coast: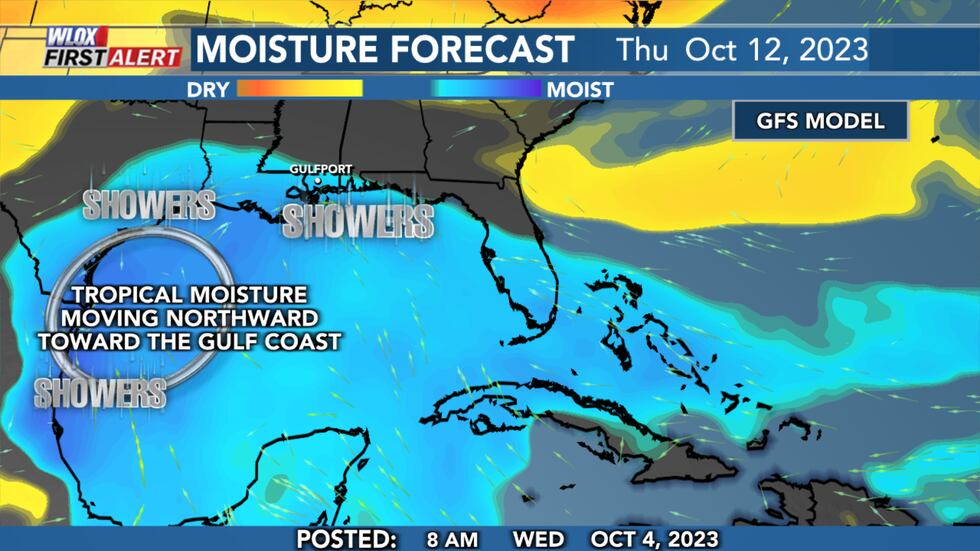 The problem for now is that the models are showing significant disagreement on the rain potential for next week. Have a look at the GFS model which clobbers us with extreme rain next week and the Euro model which doesn't show much at all for us: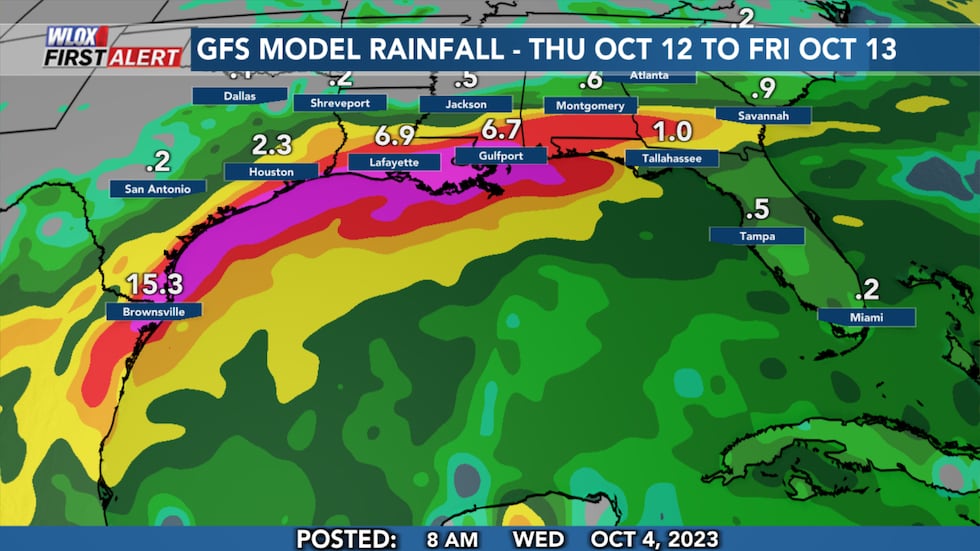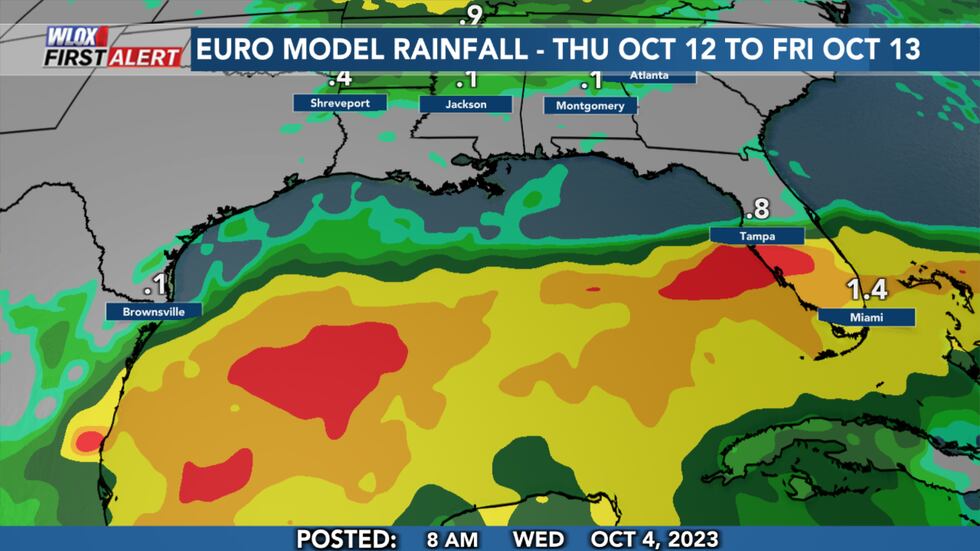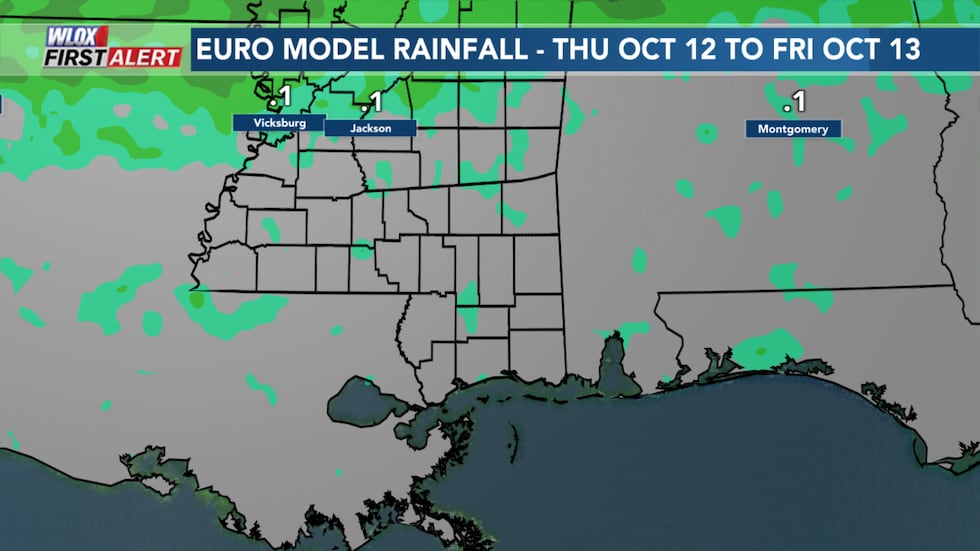 It is common to watch the Gulf for tropical development in October. If the National Hurricane Center begins to highlight this area, they would probably start doing that around five to seven days prior to next Thursday. Until then, this feature may be too far in the future or this feature may be too unlikely to develop for them to highlight.
Click here to subscribe to WLOX News on YouTube: Keep up with South Mississippi news, sports, and local events on our YouTube channel!
Copyright 2023 WLOX. All rights reserved.