Man arrested in Gautier I-10 shooting, police say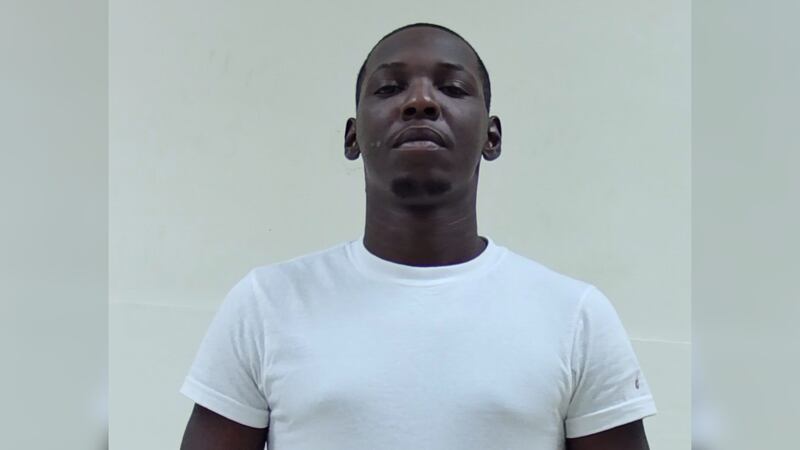 Published: Oct. 3, 2023 at 9:52 AM CDT
GULFPORT, Miss. (WLOX) - A man wanted in connection with an I-10 shooting in Gautier that injured two people September 9 is now under arrest.
Gautier Police have been working the case for the last month, and developed Ladairrius Quatez Murphy as a suspect. Monday afternoon, Gautier investigators called Gulfport Police to say their shooting suspect may be in Gulfport's jurisdiction. Within an hour of getting that call, Gulfport Police had Murphy in custody.
The 31-year-old was arrested, along with 23-year-old Mykia Dominic Gardner, at a home in Gulfport that investigators say was filled with drugs. A search of the property found: 502.25 grams of marijuana, 123 dosage units of Oxycodone, 11.65 grams of cocaine, 22 grams of methamphetamine, currency, digital scales, multiple firearm magazines, and a firearm.
Gulfport Police charged both Murphy and Gardner with one count of Trafficking Oxycodone, one count of Possession with Intent Marijuana, one count of Possession with Intent Cocaine, and one count of Possession with Intent Methamphetamine.
Murphy was then turned over to Gautier Police and booked on four charges of aggravated assault. He's being held at the Jackson County Adult Detention Center, pending his initial court appearance. Gardner was being held at the Harrison County Adult Detention Center in lieu of her $350,000 bond.
The I-10 shooting in Gautier happened just before 2 a.m. September 9. Investigators said two vehicles were headed west on I-10 near the rest area in Jackson County when the people in one vehicle started shooting at the other vehicle. Both cars then crashed into each other and came to a stop near the Martin Bluff Road overpass.
Two victims were shot and taken by ambulance to area hospitals for non-life-threatening injuries.
Investigators were initially looking for three men who abandoned their vehicle and ran away from the crash scene. Gautier Police, the Jackson County Sheriff's Office, and the Southwest Metro Enforcement Team searched the area for the suspects, but they were not found.
Investigators believe the shooting is related to an altercation that occurred a short time earlier in Moss Point.
If you have any information that could help investigators, you're asked to call the Criminal Investigations Division at 228-497-2486 or Mississippi Coast Crime Stoppers at 1-877-787-5898.
Click here to subscribe to WLOX News on YouTube: Keep up with South Mississippi news, sports, and local events on our YouTube channel!
Copyright 2023 WLOX. All rights reserved.