Deputy saves pregnant woman, 11-month-old twins from burning truck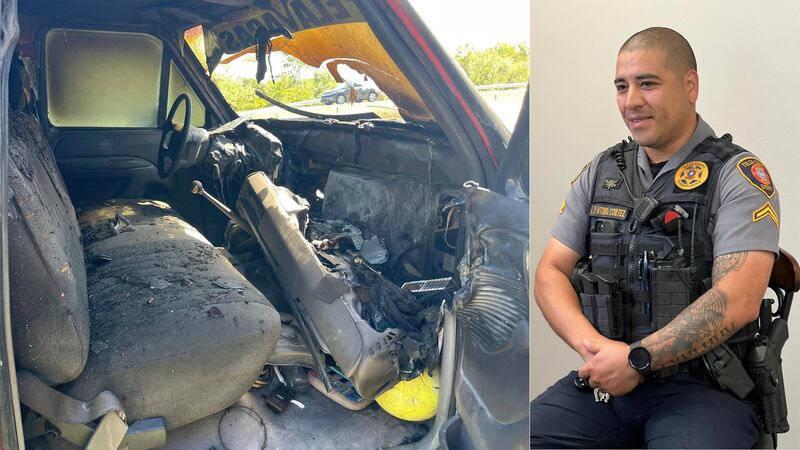 Published: Oct. 3, 2023 at 12:26 PM CDT
TULSA, Okla. (Gray News) – A deputy in Oklahoma saved a pregnant woman and her 11-month-old twins from a burning vehicle Tuesday morning.
According to the Tulsa County Sheriff's Office, Deputy Ivan Patino was traveling on Highway 75 when he noticed a truck stopped on the side of the roadway.
The deputy pulled over to check on the people inside the truck. As he approached the vehicle, he noticed smoke coming from the hood.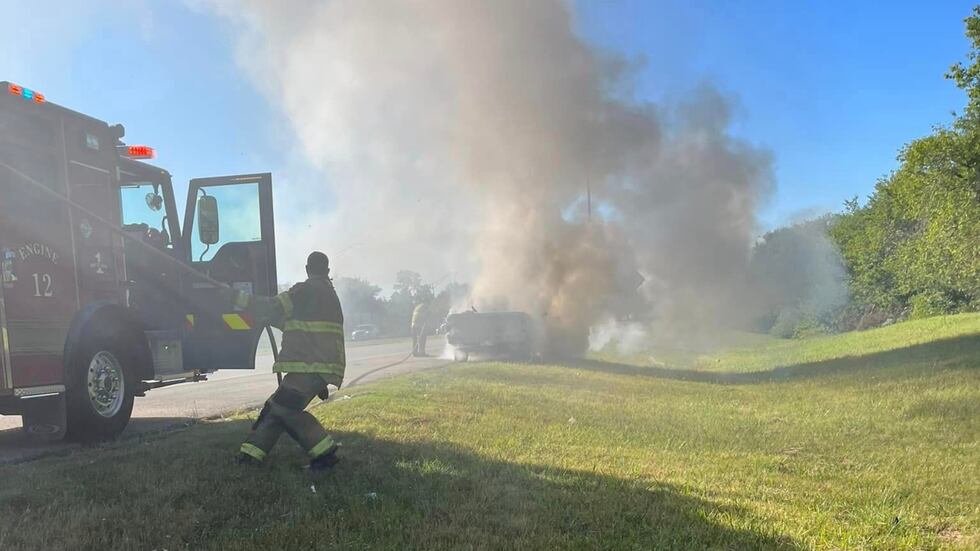 The truck's engine then caught fire and Patino pulled the mother and her twins from the truck.
The sheriff's office said Patino used his fire extinguisher to try to put out the fire, but the engine exploded, and he was overcome by smoke.
Patino was taken to the hospital to be treated for smoke inhalation.
"Deputy Patino risked his safety to save this young family. We are exceedingly proud of him," the sheriff's office wrote in a Facebook post.
Copyright 2023 Gray Media Group, Inc. All rights reserved.