UPDATE: Man arrested after 7 injured in Hwy 90 crash
A second crash on nearby Pass Road added to the traffic congestion in the area.
Published: Oct. 1, 2023 at 8:26 PM CDT
|
Updated: Oct. 2, 2023 at 1:40 PM CDT
GULFPORT, Miss. (WLOX) - Seven people were injured in a Sunday night crash on Hwy 90 in Gulfport.
Monday morning, Gulfport Police announced 49-year-old Beckham Earl III was arrested and charged with three counts of leaving the scene of an accident causing injuries.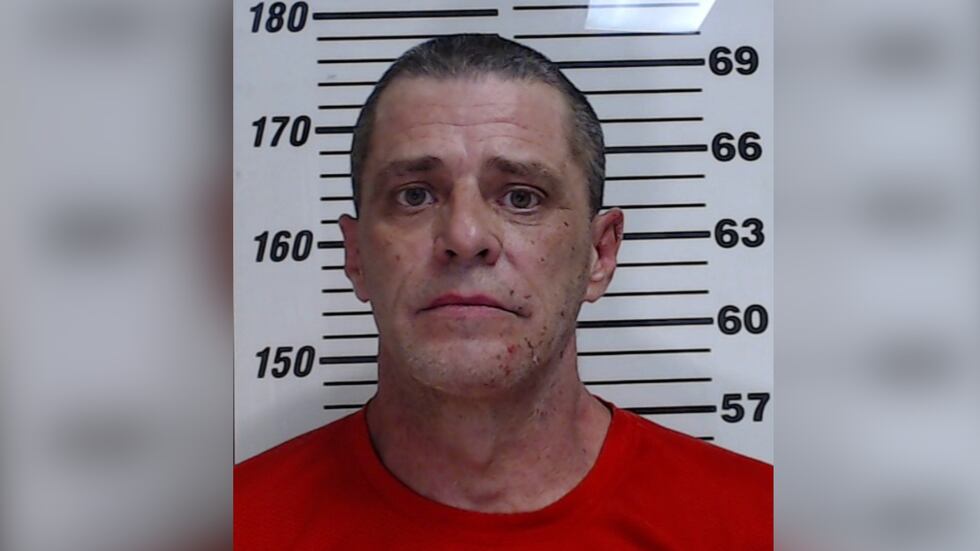 Around 7:27 p.m., police say Earl was recklessly speeding down Highway 90 while attempting to race another vehicle. That's when they say Earl struck an uninvolved vehicle near Anniston Avenue, resulting in it turning over and striking a pole, trapping its occupants inside.
Police say Earl then fled on foot, failing to remain on scene or render aid. He was taken into custody by the Biloxi Police Department in a nearby area.
AMR crews took five people to nearby hospitals, but one person was so severely injured they had to be flown to a medical center in New Orleans. A seventh person was injured, but was treated at the scene because they refused transport by ambulance.
Earl was processed and transported to the Harrison County Adult Detention Center where he is being held in lieu of his $250,000 bond set by Judge Patano.
Traffic was being detoured north off Hwy 90 at Debuys Road and Cowan Road following the accident. But the eastbound drivers closest to the wreck were stuck on Highway 90 for hours.
With a concrete barrier to the north and beach to the south, those vehicles had very limited room to move off the roadway. At 10 p.m., the eastbound lanes were still closed as investigators took pictures of the scene.
Although there's traffic on many South Mississippi roads, Highway 90 is especially busy because Crusin' the Coast just kicked off its week-long vintage vehicle block party Sunday.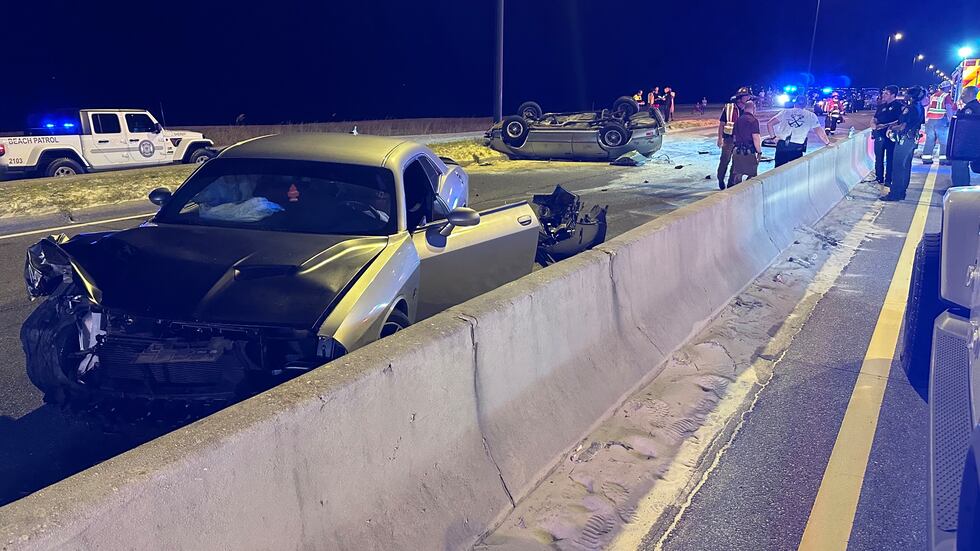 At just about the same time as the crash on Highway 90, another wreck happened on Pass Road at Cowan, near the Rouses grocery store. That appeared to involve two vehicles, one of which was flipped on its side. AMR officials tell us no one was transported from the Pass Road wreck.
Click here to subscribe to WLOX News on YouTube: Keep up with South Mississippi news, sports, and local events on our YouTube channel!
Copyright 2023 WLOX. All rights reserved.