Moss Point man accused of dumping stolen truck in D'Iberville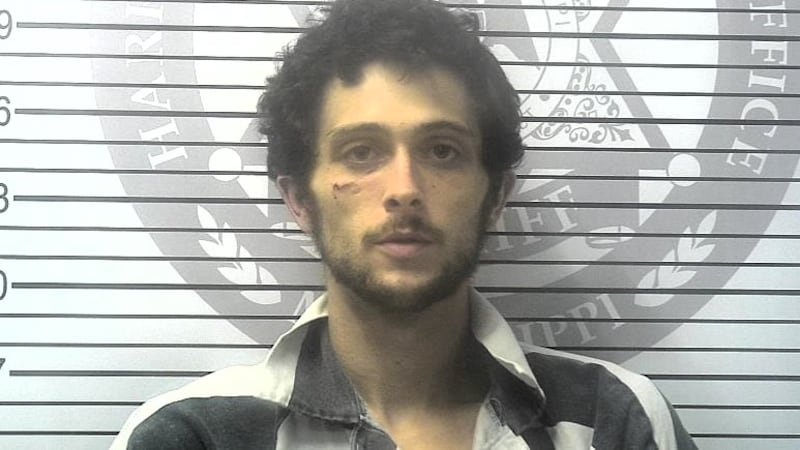 Published: Sep. 29, 2023 at 1:18 PM CDT
D'IBERVILLE, Miss. (WLOX) - A Moss Point man was arrested Wednesday in D'Iberville after police say he drove a stolen truck up to a home, handed the keys to the homeowner, and walked away.
It started when a homeowner in the 11000 block of Lamey Bridge Road heard a vehicle speeding into the driveway. When they went outside to see what was happening, a shirtless man walked up and tossed out the keys to the truck.
The homeowner called police who ran the truck's VIN and said it was reported stolen from Moss Point.
D'Iberville Police immediately started canvassing the area looking for the mystery driver. They eventually located Bailey Oneal Gonzales, 24, behind a business on Promenade Parkway and took him into custody without incident.
Gonzales, who is from Moss Point, was charged with Possession of Stolen Property. He was taken to the Harrison County Adult Detention Center and held on a $25,000 bond pending an initial court appearance.
If you have any information that could help investigators with this case, you're asked to contact the D'Iberville Police Department at 228-396-4252 or Mississippi Coast Crime Stoppers at 877-787-5898 or www.mscoastcrimestoppers.com. Tips to Crime Stoppers are confidential and callers can remain anonymous.
Click here to subscribe to WLOX News on YouTube: Keep up with South Mississippi news, sports, and local events on our YouTube channel!
Copyright 2023 WLOX. All rights reserved.