Gulfport couple charged with sexual battery, molestation of juveniles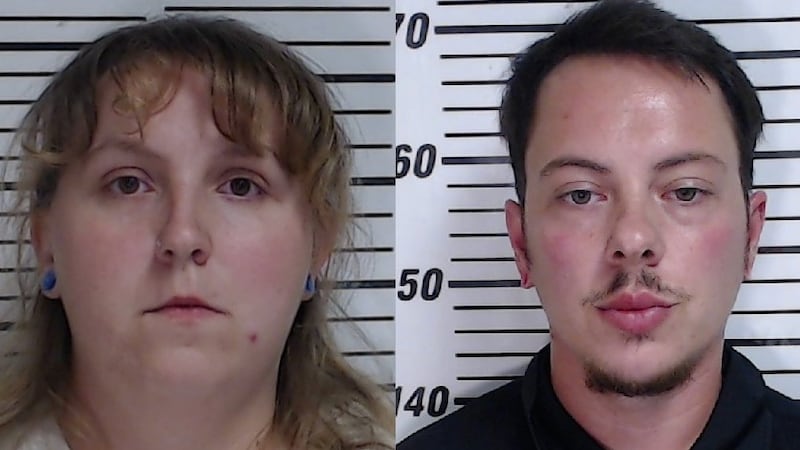 Published: Sep. 29, 2023 at 11:53 AM CDT
|
Updated: Sep. 29, 2023 at 2:15 PM CDT
GULFPORT, Miss. (WLOX) - A Gulfport couple arrested at their home Thursday stand accused of sexually assaulting two juveniles.
Oliver Josiah Cole and Sara Marie Cole, both 28, are being held at the Harrison County Adult Detention Center in lieu of their bonds.
Oliver Cole is charged with two counts of Sexual Battery with bond totaling $900,000. Sara Cole is charged with one count of sexual battery and one count of molestation with bond totaling $575,000.
According to Gulfport Police, their investigation started Wednesday morning after officers received a complaint about the Coles accusing the couple of sexual assault. Detectives say they developed probable cause, obtained warrants, and arrested the couple at their home.
The couple are both paramedics with American Medical Response (AMR) in Harrison County. We reached out to AMR for comment.
"We were informed that one full-time and one part-time employee, Oliver Cole and Sara Williams, have been arrested on charges unrelated to their employment with American Medical Response. Mr. Cole and Ms. Williams have been placed on unpaid administrative leave pending investigation. The leave will remain in effect until the resolution of the investigation," AMR's comment read.
If you have any information that could help investigators with this case, you're urged to contact the Gulfport Police Department at 228-868-5959 or Mississippi Coast Crime Stoppers at 877-787-5898.
Click here to subscribe to WLOX News on YouTube: Keep up with South Mississippi news, sports, and local events on our YouTube channel!
Copyright 2023 WLOX. All rights reserved.