Gulfport-Biloxi International Airport receives grant for nonstop service to Washington D.C.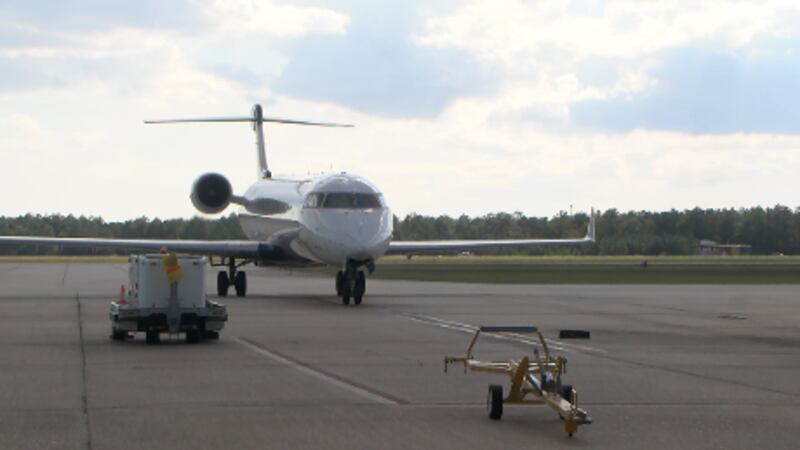 Published: Sep. 27, 2023 at 10:10 PM CDT
GULFPORT, Miss. (WLOX) - Exciting news has landed at Gulfport-Biloxi International Airport.
U.S. Senator Cindy Hyde-Smith and U.S. Representative Mike Ezell announced Wednesday that a $365,000 grant will support a nonstop flight service to the Washington Reagan National Airport.
This decision was made to serve the Keesler Air Force Base, Naval Construction Battalion, NASA Stennis Space Center and other federal agencies and contractors to Washington D.C.
Flights will also service citizens of South Mississippi, bringing more economic revenue to the Gulf Coast, defense, and space presence.
The Small Community Air Service Development funds were awarded from the U.S. Department of Transportation.
"On behalf of Gulfport-Biloxi International Airport, we were very pleased to be awarded a Small Community Air Service Development grant from the US Department of Transportation and are grateful for the continued support of the Mississippi Congressional delegation," said Clay Williams, Executive Director.
"When evaluating prospective future routes, Washington, DC, would be of benefit to the Mississippi Gulf Coast as many military installations, government agencies and defense contractors are traveling to and from the DC metro area for business on a regular basis," said Williams.
Click here to subscribe to WLOX News on YouTube: Keep up with South Mississippi news, sports, and local events on our YouTube channel!
Copyright 2023 WLOX. All rights reserved.