UPDATE: I-110 inspection complete, repair plans to move forward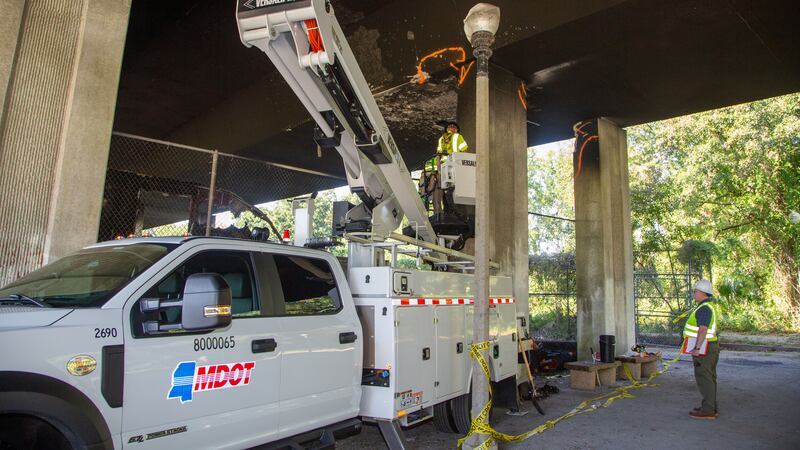 Published: Sep. 27, 2023 at 3:26 PM CDT
BILOXI, Miss. (WLOX) - Following a formal bridge inspection on Friday, MDOT has received a report verifying that, in the interest of public safety, the area should remain closed to traffic until repairs are complete.
As the next step in the process, MDOT expects to receive repair recommendations from a contracted engineering firm by the end of the week.
RELATED: Officials taking next steps after fire damages I-110; southbound lanes closed after Bayview exit
The firm will then construct a set of plans to perform the recommended repairs, a process that is estimated to take around 10 working days. An emergency letting process to select a contractor will follow, which typically lasts seven days.
Once more is known about the repairs needed and a contractor is selected, a timeframe for the work will be provided.
Click here to subscribe to WLOX News on YouTube: Keep up with South Mississippi news, sports, and local events on our YouTube channel!
Copyright 2023 WLOX. All rights reserved.