Dead pigs scattered across Miss. River Bridge after crash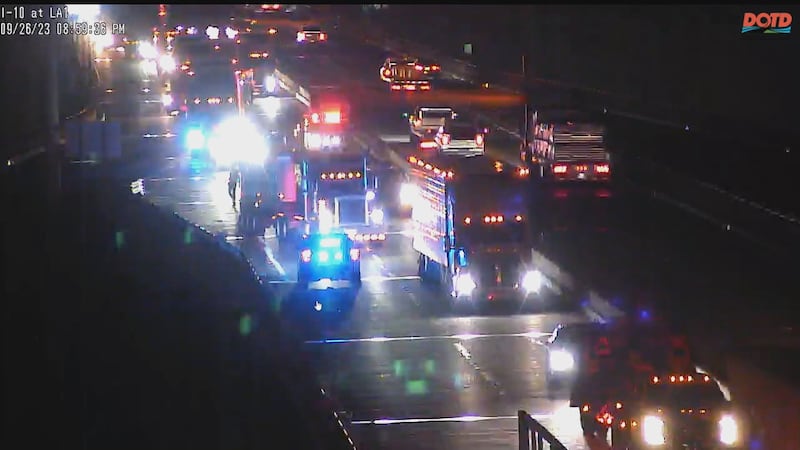 Published: Sep. 26, 2023 at 9:55 PM CDT
|
Updated: Sep. 27, 2023 at 11:46 AM CDT
BATON ROUGE, La. (WAFB) - Troopers with Louisiana State Police are investigating after approximately 30 dead pigs were scattered across the Mississippi River Bridge late Tuesday, Sept. 26.
A spokesman with LSP Troop A confirmed Troopers were notified of a multi-vehicle crash on I-10 Westbound in West Baton Rouge Parish around 9 p.m. The accident caused the two left lanes to shut down.
According to the West Baton Rouge Sheriff's Office, the crash involved three vehicles and left one person injured.
Once they arrived at the scene, Troopers noticed pig carcasses in the road. After investigating, authorities found the livestock was not related to the crash.
The Louisiana Department of Transportation and Development (DOTD) helped to clean the highway, which took several hours.
The truck hauling the pigs was not involved in the crash and continued westbound, according to law enforcement. LSP was unable to make contact with the driver hauling the dead pigs.
The incident remains under investigation.
If anyone has any additional information about the incident, you are urged to contact Louisiana State Police Troop A at 225-754-8500.
Click here to report a typo.
Copyright 2023 WAFB. All rights reserved.