Scholar Athlete of the Week: Gulfport's Prince Cottonham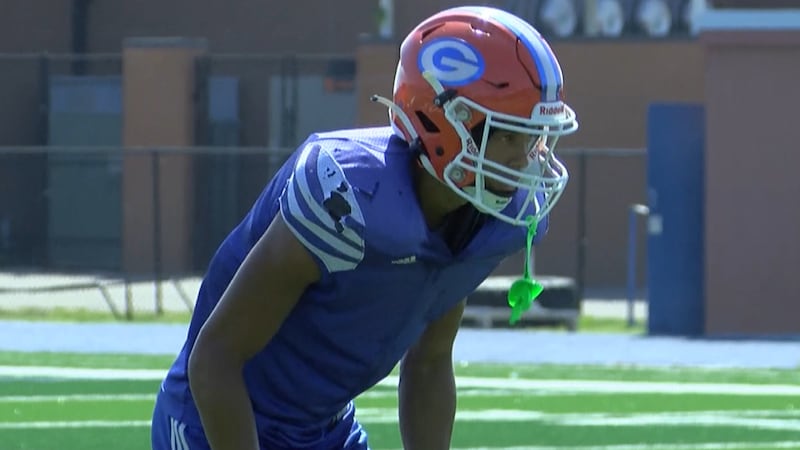 Published: Sep. 25, 2023 at 7:04 PM CDT
GULFPORT, Miss. (WLOX) -Gulfport defensive back and kick returner Prince Cottonham knows the importance of keeping his grades up to keep his performance on the field going.
"Without grades I don't play," he said. "That's really big for my mom, if my grades aren't where they should be, I'm going to have to sit out or be off the team."
As a senior, Cottonham is looking at a number colleges for academics and athletics and has been offered a scholarship by Arkansas state.
But, wherever he chooses he'd like to work in mechanical engineering.
"I've always liked building engine motors and cars," he said. "I don't what about it but it interests me, mechanical engineering caught my eye one day and I wanted to do that when I grew up."
Cottonham doesn't just spend his time on the football field, he's played basketball and baseball for the Admirals and understand the grind to balance his academics and athletics.
"I try to go to tutoring as much as possible, even if I don't need it," he said. "Stay in tutoring doing a lot of work outside of school. Make sure I get all my homework done. I talk to the teachers outside of class as much as possible just to make sure I'm caught up on everything just in case I've missed something."
Things learned on the football field can also be applied in the classroom, and Cottonham says he takes his competitive nature with him everywhere he goes.
"I compete with my friends a lot to see who has the best grades, so probably the competitive side, see who has the best grades, the best G.P.A. If we share a class we'll see who can get the best grades or the highest test grades," he added.
The Admirals are 2-1 this season and will take on Picayune on September 15.
Click here to subscribe to WLOX News on YouTube: Keep up with South Mississippi news, sports, and local events on our YouTube channel!
Copyright 2023 WLOX. All rights reserved.