RISE Hot Air Balloon Festival sees big second day turnout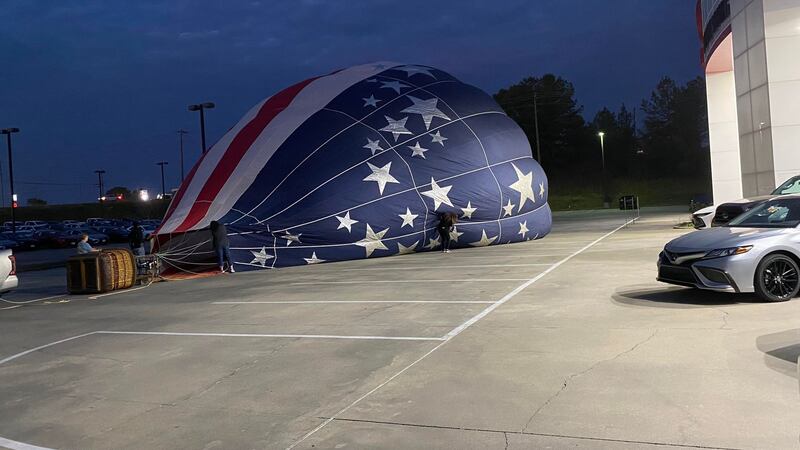 Published: Sep. 23, 2023 at 11:13 PM CDT
PINE BELT, Miss. (WDAM) - The sky was the limit Saturday at The RISE Hot Air Balloon Festival.
Gates opened at 6:45 a.m., with balloons getting off the ground soon after.
"You might have saw balloons going through the Hattiesburg area," said RISE Executive Director Catherine Jorns. "We also had tethered rides early this morning."
Proceeds from the event go toward RISE, a local nonprofit that seeks to empower people through education.
"We want to build a community and build togetherness and a fun family event," Jorns said. "That's what this event is all about is building each other up
Hundreds of vendors, in addition to live musicians, lined the inside and outside of the Forrest County Multi-Purpose Center.
One of those vendors was Eve Williams, who along with her family, co-owns "StupidRight?" condiment line.
The company has been in business for a year and a half, and the family brought back its 12 flavors back to the festival for a second year.
"I was like 'Babe, we've got to be out here for the three days' cause it was so good last year," Williams said. "We done had a lot of people (who) came last year stop back by and was like 'I was looking for you.'"
The festival will resume Sunday.
Sunday: Faith Day

6:45 a.m. - Gates open /Balloon Ascension

9 a.m. - Indoor vendor market opens

1 p.m. - Gospel Sing

5 p.m. - Festival ends.
Want more WDAM 7 news in your inbox? Click here to subscribe to our newsletter.
Copyright 2023 WDAM. All rights reserved.