As autoworkers strike, expert says finding parts could become difficult
Published: Sep. 22, 2023 at 10:16 PM CDT
MEMPHIS, Tenn. (WMC) - Memphis AC Delco Auto Parts Distribution workers joined the thousands of other United Auto Workers union members on the picket line Friday.
There was plenty of support for the striking employees in Southeast Memphis, which included some other union workers from as far away as Kentucky.
"Because this is how change happens, when all the trades, all the union workers across the board stick together," said Earnest Collins, a millwright who walked off the job here in Memphis in order to support UAW.
These Memphis workers joined the thousands of other UAW members on strike across the country.
They're demanding better wages, benefits and healthcare from the Big 3 Automakers.
However, with crews off the assembly line, finding the necessary parts for your vehicle could get more difficult.
Michael Cox, manager at the Meineke in Midtown, says parts will be tough to come by at dealerships for new cars still under warranty.
"They are going to suffer the brunt of it," said Cox.
"What we're doing on our end is, if we know we're having to look for OEM parts, manufacturing parts, we're looking and searching online and having our vendors to commit to searching the same quality OEM parts or as good as OEM part that we can find to make our commitment be fulfilled," said Cox.
Cox has been a mechanic for over 50 years and says finding parts is a big part of the job.
"I personally have contacts all through the city that I use," said Cox.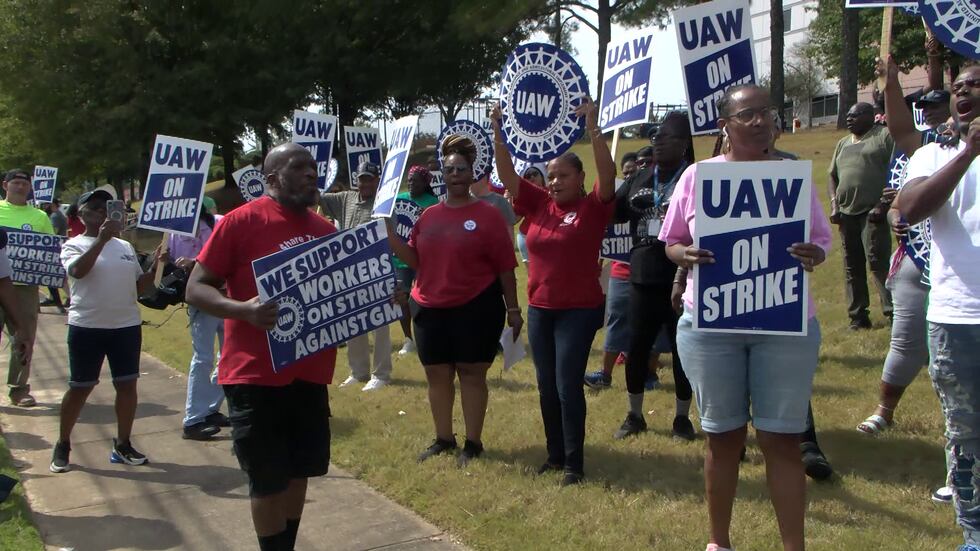 NBC News reports the automakers ramped up production to pad their inventories, but supplies en route to dealers are lower than usual due to past Covid-related disruptions.
"The new car industry is tough right now. The price of cars is going to go up, people are driving older cars and they're getting them fixed," said Cox.
He says that's why his repair shop is busier than ever.
Click here to sign up for our newsletter!
Click here to report a spelling or grammar error. Please include the headline.
Copyright 2023 WMC. All rights reserved.