Harrison County appoints unique committee to investigate AMR, consider other EMS services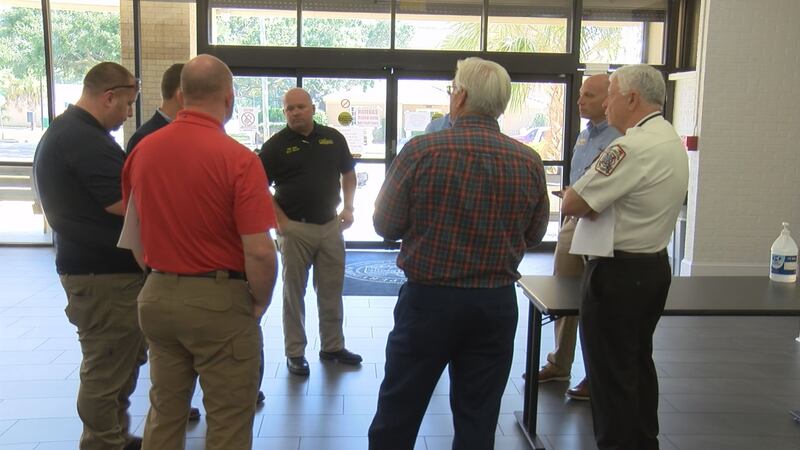 Published: Sep. 22, 2023 at 5:31 PM CDT
GULFPORT, Miss. (WLOX) - The Harrison County Board of Supervisors voted unanimously Friday morning to appoint a first-of-its-kind committee to oversee its ambulance service.
This comes as the county's contract with American Medical Response (AMR) nears its end and WLOX continues covering local concerns regarding the company's delayed response to emergencies across the coast.
This never-before-seen committee is made up of the county's EMA Director Matt Stratton, Sheriff Troy Peterson and Fire Chief Pat Sullivan, along with all six cities' fire chiefs.
Together, this group of department heads is tasked with investigating AMR's current service across the county, while also reviewing other ambulance services' proposals to take over.
"Along the coast, all the cities have suffered some response times that we're not happy with. So, we're investigating that," Sullivan told WLOX. "We're trying to find out why that's the case and what we can do to better that."
In addition to the county calling for outside proposals, city leaders are doing the same by forming their own EMS districts and requesting bids.
Since the county is only able to contract one company at a time, the committee will decide together whether a more competitive ambulance service is needed for the county or if individual cities should begin signing their own service contracts.
Either way, all members are starting off on the same foot in agreement that ambulances need to respond faster.
"We've managed to put firefighters, paramedics, even police officers, that are trained in medical aid on the scene in the shortest amount of time possible, and that's working. We know that system's working," Sullivan said. "The transport times, the problems we're having: getting an ambulance to the scene and getting that person in the ambulance to the hospital. Putting them in a fire truck or a police car is a critical decision, and it's only done in the most critical situations."
Sullivan went on to say that by coming together like this, they're hopeful they can decide on one ambulance service to better cover the coast.
But perhaps, the coast could also eventually see different ambulance services running in order to provide an effective, efficient and fast response for all in Harrison County.
The group is now working to pin a date for its next meeting.
Click here to subscribe to WLOX News on YouTube: Keep up with South Mississippi news, sports, and local events on our YouTube channel!
Copyright 2023 WLOX. All rights reserved.