Chick-fil-A launches express drive-thru lane for mobile orders only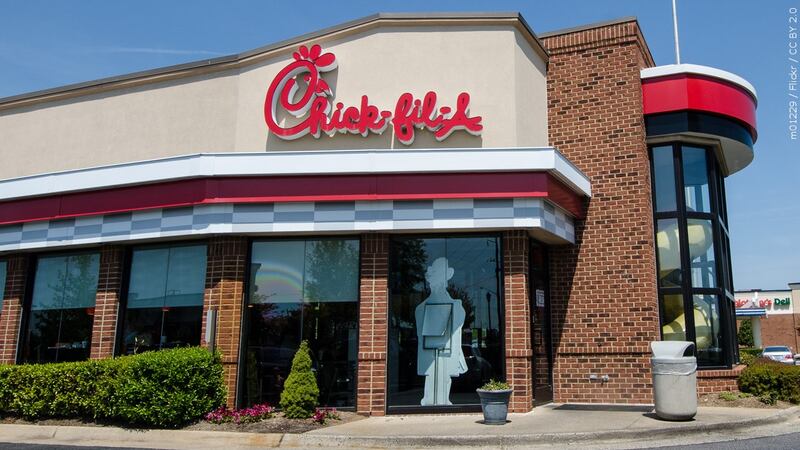 Published: Sep. 13, 2023 at 10:57 AM CDT
(Gray News) – Chick-fil-A is making it quicker for customers to pick up mobile orders at more than 300 restaurants across the country.
According to the company, a new mobile order express drive-thru lane is being added to restaurants where it will optimize the experience for customers and make things more efficient for the restaurant.
"Our hope with mobile thru is to help guests experience the drive-thru quicker than ever before," Chick-fil-A's Julie Ledford said in a company blog. "By dedicating one of our lanes exclusively for mobile order pickup, we are creating an easier and more efficient experience for our guests on the go."
To use mobile thru lanes, customers select "drive-thru express" on their mobile app, then visit their chosen restaurant.
Once there, customers can use the app to scan the QR code connected to the express lane and an employee will bring the order straight to their vehicle.
Chick-fil-A said test results showed the mobile express lanes allowed customers to receive their meals faster and "didn't diminish the experience for traditional drive-thru customers."
The fast-food chain hopes to add mobile thru lanes to more locations in 2024.
Copyright 2023 Gray Media Group, Inc. All rights reserved.