Tate Reeves embraces "Tater Tot" nickname with new campaign merch
Democratic opponent Brandon Presley already has "Later, Tater!" merch for sale.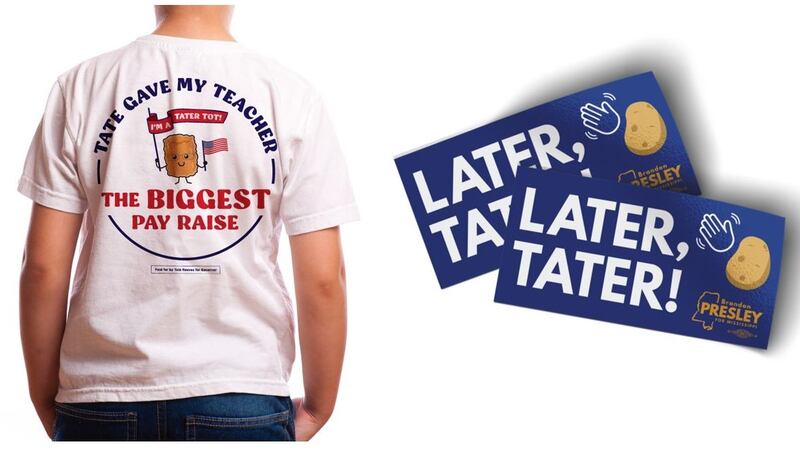 Published: Sep. 12, 2023 at 12:12 PM CDT
BILOXI, Miss. (WLOX) - Tuesday morning, Governor Tate Reeves' campaign announced they are releasing limited edition "Tater Tot" merch. It's a move to embrace a belittling, but often harmless nickname the governor's opponents have used for years.
According to a press release, the merch is meant "for kids to celebrate the progress in Mississippi schools."
"The Associated Press says: 'Kids' reading scores have soared in Mississippi 'miracle'. Governor Tate Reeves secured the largest teacher pay raise in state history in his first term in office," the press release read. "Now, Mississippians can celebrate by becoming an official Tater Tot!"
The front of the shirt features a cartoon tater tot with glasses, holding an American flag and a banner that reads "I'm a Tater Tot!" The back features the same image and text that reads "Tate gave my teacher the biggest pay raise."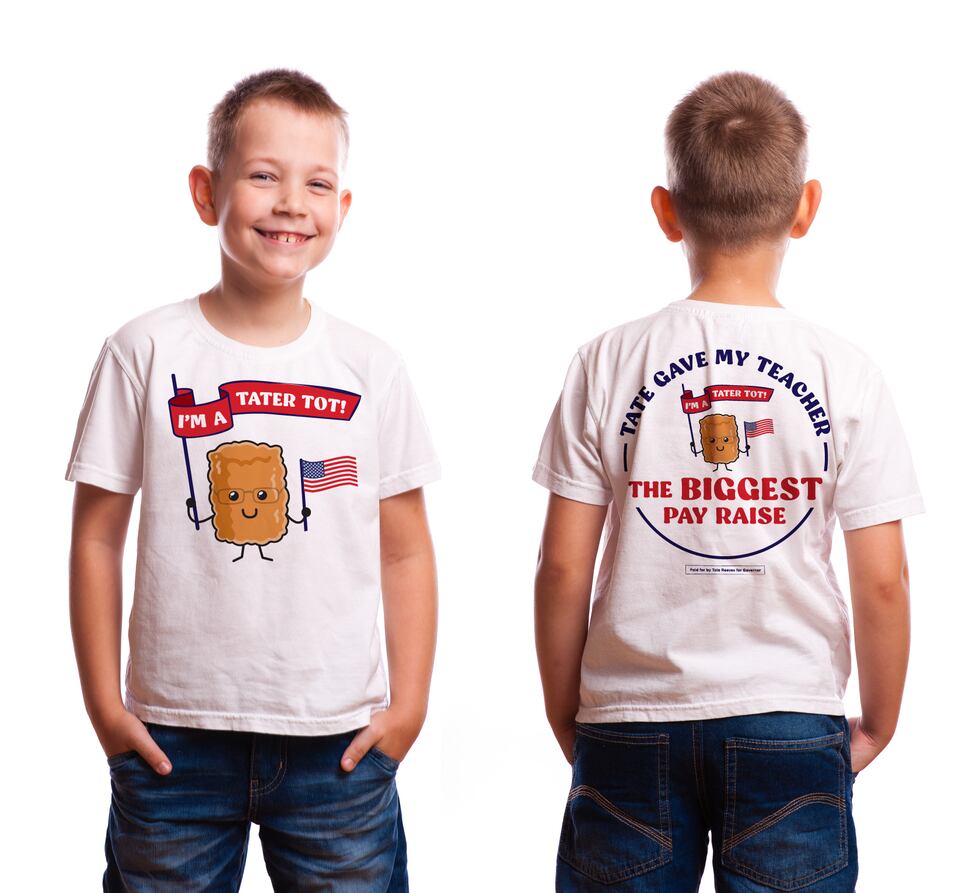 By donating $15 or more to the Reeves campaign at this link gets you a "Tater Tot" shirt.
This follows Democratic opponent Brandon Presley's launch of "Later, Tater!" merchandise earlier this year, including buttons, shirts and stickers. A similar campaign donation to the Presley campaign gets you the "Later, Tater!" merch.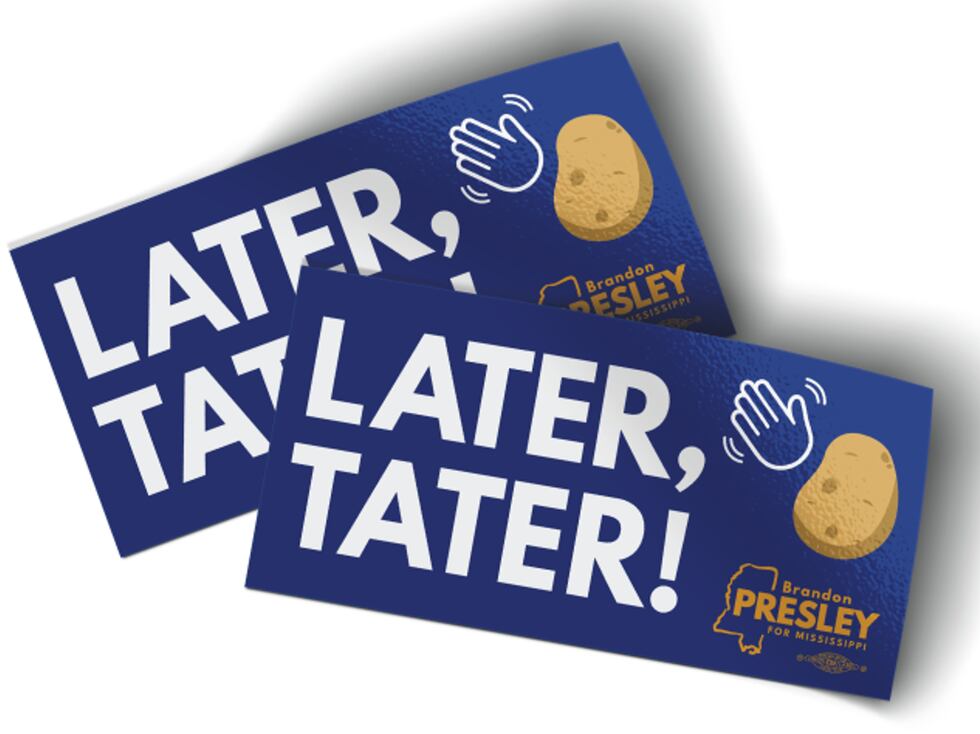 Click here to subscribe to WLOX News on YouTube: Keep up with South Mississippi news, sports, and local events on our YouTube channel!
Copyright 2023 WLOX. All rights reserved.