Woman arrested for Gulfport arson, police say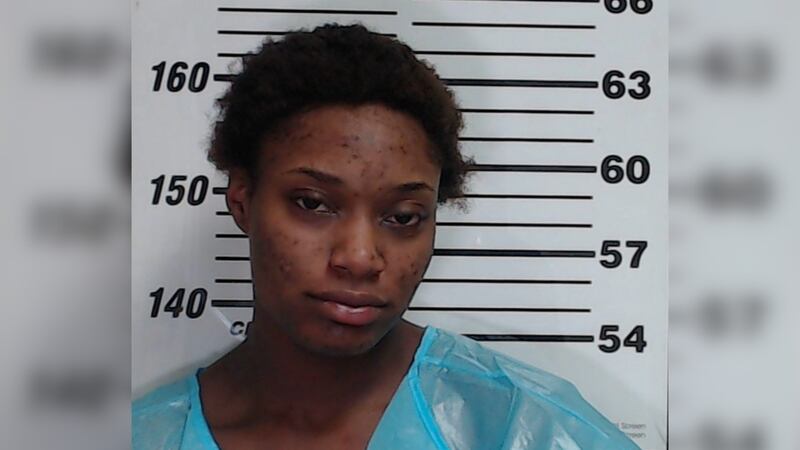 Published: Sep. 8, 2023 at 1:49 PM CDT
GULFPORT, Miss. (WLOX) - Gulfport Police say a woman was arrested after setting fire to a residence in Gulfport Friday morning.
According to police, 21-year-old Gerahbeth Coffee was arrested and charged with one count of first degree arson.
Friday around 9 a.m., police responded to a harassment complain in the 2200 block of 30th Street. When they arrived on scene, officers made contact with a subject.
While speaking to the subject, officers say they observed Coffee exit a residence. Then, smoke began emitting from it.
According to police, the residence quickly became engulfed in flames, and Coffee attempted to flee the scene.
Coffee was apprehended and transported to the Gulfport Police Department, where police say she admitted to intentionally starting the fire.
Coffee was processed and transported to the Adult Detention Center to be held in lieu of her $50,000 bond.
Another arson suspect from a separate fire in Gulfport Wednesday is still on the run; Gulfport Police are searching for 37-year-old Marcus Anthony Elliot. He is described as a white male, approximately 6 feet tall, 190 pounds, with blue eyes and blonde hair.
Anyone with any information regarding either incident is urged to contact the Gulfport Police Department at 228-868-5959 or Mississippi Coast Crime Stoppers at 877-787-5898.
Click here to subscribe to WLOX News on YouTube: Keep up with South Mississippi news, sports, and local events on our YouTube channel!
Copyright 2023 WLOX. All rights reserved.