Calvin Parker, who claimed he was abducted by aliens in Pascagoula in 1973, has died
Published: Sep. 2, 2023 at 2:31 PM CDT
PASCAGOULA, Miss. (WLOX) - Calvin Parker, the Pascagoula man known around the world for his tale of alien abduction, has died. According to a friend of the family, Parker passed away August 24, 2023 after a long battle with kidney cancer. He was at home, surrounded by loved ones, including his wife, Waynette.
The night of Oct. 11, 1973, something happened on the banks of the Pascagoula River that Calvin Parker and Charles Hickson would spend the rest of their lives trying to explain.
It's a story well-known to locals, that WLOX News has reported on numerous times over the years. Hickson and Parker both wrote books about it.
The two men were fishing near Ingalls Shipyard when they said they suddenly heard a piercing sound, and spotted a large UFO hovering behind them. There were three beings on board that carried the men on to the spaceship to examine them. After about 30 minutes, they were returned to the riverbank, and the UFO took off.
Parker and Hickson tried to report what happened to officials at Keesler Air Force Base, but the military directed them to the Jackson County Sheriff's Office. Investigators there had a cassette tape recording as the men talked about their alien encounter the night it happened. WLOX News shared excerpts from those tapes when they were rediscovered in the late 90s/early 2000s.
After the mysterious abduction, Hickson and Parker both passed lie detector tests and were even questioned under hypnosis. Investigators are on record saying the pair's story never wavered.
Despite that, they were ridiculed and doubted by many. That's what kept Maria Blair from coming forward for 45 years.
On that same October night, Blair was near the river waiting for her husband, Jerry, to leave on a boat to work off shore. Jerry fell asleep and Maria saw a strange, blue light streaking back and forth. She didn't think much of it, until the next day when she heard about Parker and Hickson's story.
"When she would talk about it I would tell her to shut up people are going to think you're crazy," said Jerry Blair.
In 2019, after seeing a media report about the abduction, Blair finally got the courage to come forward. She said her motivation was to give Calvin Parker and Charles Hickson's story validation.
That same year, the city of Pascagoula, the Jackson County Historical Society, and Main Street Pascagoula erected a historical marker at Lighthouse Park which describes the events of that night.
Hickson died in 2011, and wouldn't get to see the marker, which describes the encounter as America's "best documented case of alien abduction."
But Parker was there, and told WLOX News how much it meant to finally be recognized after years of being ridiculed.
"It is emotional for me. I can't really describe it because I would break out in tears if I do," Parker said in 2019. "I wish when I died I could be buried right here underneath this plaque, that would explain it the best. It is quite an honor."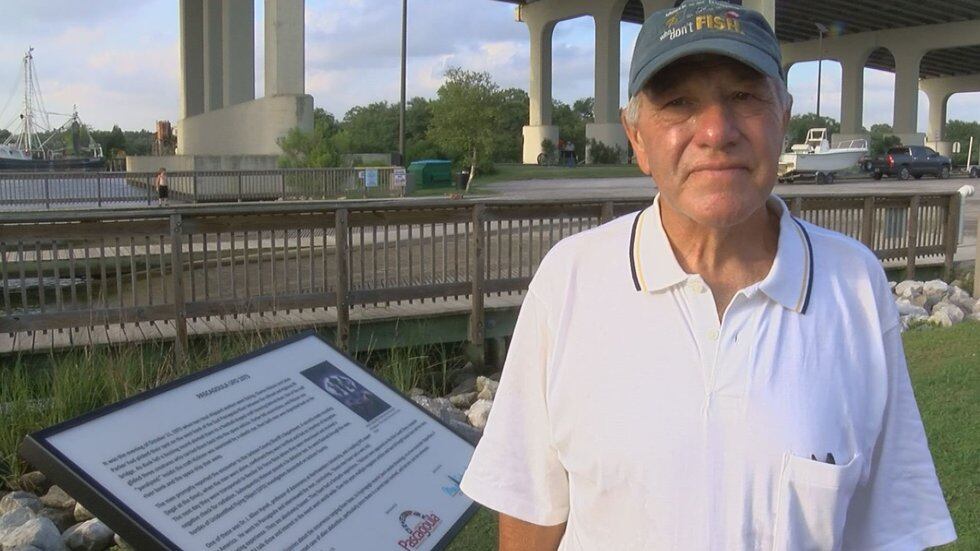 Click here to subscribe to WLOX News on YouTube: Keep up with South Mississippi news, sports, and local events on our YouTube channel!
Copyright 2023 WLOX. All rights reserved.