Judge rules white man will stand trial for shooting Ralph Yarl, Black teen who went to wrong house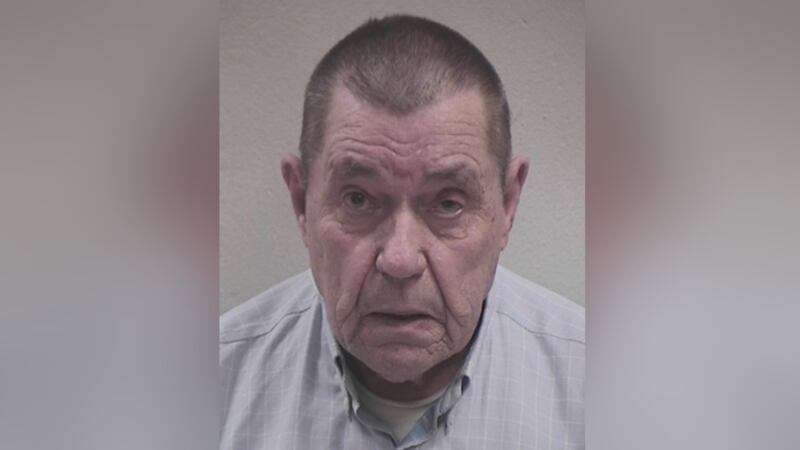 Published: Aug. 31, 2023 at 2:45 PM CDT
|
Updated: Aug. 31, 2023 at 7:33 PM CDT
KANSAS CITY, Mo. (AP) — A Missouri judge ruled Thursday that the 84-year-old white homeowner who shot a Black teenager after he mistakenly went to the man's house must stand trial.
Clay County Judge Louis Angles issued the ruling after a dozen witnesses spoke at a preliminary hearing, including Ralph Yarl, the teenager who was shot by Andrew Lester on April 13 when Yarl went to the wrong house to pick up his younger brothers.
Lester, a retired aircraft mechanic, is charged with first-degree assault and armed criminal action. He previously pleaded not guilty in the shooting that shocked the country and renewed national debates about gun policies and race in America. His next court date is an arraignment, scheduled for Sept. 20.
Yarl spoke softly as he testified that he was sent to pick up his twin siblings but had no phone — he'd lost it at school. The house he intended to go to was just blocks from his own home, but he had the street wrong.
Yarl said he rang the bell and the wait for someone to answer for what seemed "longer than normal."
As the inner door opened, Yarl said he reached out to grab the storm door.
"I assume these are my brothers' friends' parents," he said.
Instead, it was Lester, who told him, "Don't come here ever again," Yarl recalled. He said he was shot in the head, the impact knocking him to the ground, and was then shot in the arm.
Lester's attorney, Steve Salmon, said in closing arguments that Lester was acting in self-defense, terrified by the stranger who knocked on his door as he settled into bed for the night.
"With his age and physical infirmity, he is unable to defend himself," Salmon said, describing Lester as distraught after the shooting.
"A terrible event occurred, but it is not criminal," Salmon said.
To make the self-defense case, Salmon focused heavily on the teen grabbing for the storm door, questioning the fact that Yarl initially said he hadn't. Yarl responded that the first interview with law enforcement happened on the same day he underwent neurological surgery.
The shot to his head left a bullet embedded in his skull, testified Dr. Jo Ling Goh, a pediatric neurosurgeon who treated Yarl. It did not penetrate his brain, however.
District Attorney Zachary Thompson said although Missouri law offers protections for people defending themselves, "You do not have the right to shoot an unarmed kid through a door."
Kansas City Officer Larry Dunaway described Lester as "an elderly guy who was scared" after the shooting. Another officer, James Gale, said Lester was clearly worried.
"He said he hoped he didn't kill anybody," Gale testified.
He said surveillance cameras would have allowed Lester to see Yarl pull up to his house. Crime scene workers testified surveillance cameras broadcast views from the front door and driveway onto monitors in Lester's bedroom, although the footage wasn't recorded.
Salmon told reporters after the hearing that he doesn't think Lester watched the monitors, although he said he never asked him.
A handful of people wearing shirts that said "Justice for Ralph" were in the courtroom. Others wore shirts that read: "Ringing a doorbell is not a crime."
Yarl continues to heal from the traumatic brain injury he suffered but was able to complete an engineering internship this summer and just started his senior year in high school. The 17-year-old is planning to major in engineering when he graduates, with several college visits planned for the fall.
Lester told authorities he shot Yarl through the door without warning because he was "scared to death" he was about to be robbed.
Initially turned away while seeking help at neighboring homes, Yarl stumbled to the street. Neighbor Carol Conrad testified that she was offering words of comfort through her window — a dispatcher had warned neighbors should stay inside. At one point, he yelled, "I've been shot."
When Yarl crumpled to the ground, three neighbors rushed to help. Jodi Dovel testified there was a trail of blood, which pooled under his head. But Yarl was able to talk, telling her he went to ring the doorbell and was shot.
"I thought. 'Oh no, he went to the wrong house,'" Dovel said.
Lester also called 911. On the recording played in court, he could be heard telling a dispatcher, "I shot him. He was at my door trying to get in and I shot him."
Missouri is one of about 30 states with "stand your ground" laws that allow people to respond with physical force when they are threatened.
Salmon has said Lester's home was egged and spray-painted after the shooting. He said Lester has sought law enforcement assistance when traveling, and his wife had to be moved from her nursing home.
Yarl's father, Paul Yarl, said during a break that he was moved hearing the neighbors testify. Some of the details were new to him. He said his son has mainly recovered physically but still struggles psychologically. He relives the night and has bad dreams.
"It was horrible. Blood. Shooting. Nobody wanted to come until police arrived," he said.
He said he was not frustrated with the bystanders.
"I'm more frustrated with the shooter," Paul Yarl said. "He started it. He didn't want to talk to the boy. He just shot the boy. And now he tries to play the fear card and he's afraid. He should be afraid, he is going to kill somebody. Come on, now."
Race was discussed little at the hearing, other than one neighbor saying Yarl didn't have a history of making racist remarks. Thompson, the prosecutor, said simply that he is focused on proving what is required by the law and that doesn't involve a racial component.
But Faith Spoonmore, Yarl's aunt, looked into the afternoon sun when asked if race was an element of the shooting. "Is it sunny outside?" she asked.
Support for Yarl and his family poured in over the past few months. A GoFundMe set up on the family's behalf raised nearly $3.5 million.
___
AP journalists Nick Ingram in Kansas City, Missouri, and Jim Salter in O'Fallon, Missouri, contributed to this report.
Copyright 2023 The Associated Press. All rights reserved.