Potential cyberattack throughout Singing River Health System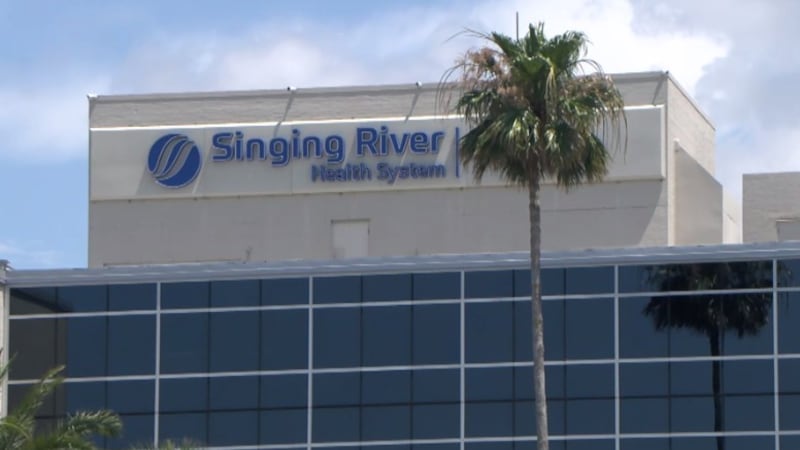 Published: Aug. 20, 2023 at 12:43 PM CDT
BILOXI, Miss. (WLOX) - Singing River Health System officials have detected unusual activity within their network, indicating a potential cyberattack.
"We are working diligently with third-party specialists to investigate the source of this disruption and to confirm its impact on our systems as soon as possible. We have also engaged with the appropriate law enforcement authorities," says Shannon Wall, SRHS Chief Marketing Officer.
The Singing River Health System is continuing to see patients, and downtime procedures are in place.
"We are working very hard to provide more definitive information regarding what systems will be available and when, says Wall. "Our clinical teams continue to work collaboratively to ensure our patients are receiving the highest quality care that they expect at Singing River Health System. Patient care is our top priority, and we have appropriate protocols that will allow us to deliver that care."
According to SRHS officials, the IT security team is working around the clock to investigate the situation and implement the necessary security measures.
"We take the security of our company and your personal information seriously, and we are committed to doing everything in our power to address and neutralize the potential threat," says Wall.
According to Wall, the investigation to determine the nature and scope of the incident is currently ongoing, and SRHS is not in a position to comment further at this time.
If you have any concerns regarding this incident, you are urged to call your healthcare provider or the Singing River Health System.
A list of SRHS facilities can be found here.
Click here to subscribe to WLOX News on YouTube: Keep up with South Mississippi news, sports, and local events on our YouTube channel!
Copyright 2023 WLOX. All rights reserved.