City of Biloxi planning continues for new community center
Published: Aug. 18, 2023 at 8:27 PM CDT
BILOXI, Miss. (WLOX) - The City of Biloxi is in the works of creating something new. The city is currently planning to build a new community center, East Biloxi Community Center.
Mayor of Biloxi, Andrew "FoFo" Gilich, said that although planning has just begun, this has been an idea set for a while now. "This plan has been planned at least since 2015," said Mayor Gilich. "The site that we have kind of denoted was used as a lay down area for a bunch of years for the north contract. This is a replacement of the deep sewer, storm drainage. That contract has ended. The property has been cleared."
This will not be the first community center in the area. However, Mayor Gilich said this one will not be like the rest.
"It has the sports and meeting community center aspect to the thing," he said. "You know, the basketball. Especially, a couple, two to three million dollar facility."
To only add to the sports aspect of the future center, Mayor Gilich said the site was actually formerly used for sports training.
"It used to have...it was the sight of the old baseball arena," he said. "Major League Baseball had summer camps there. So it's a big site from there to the railroad tracks."
The project is currently in the design stages. Below is a photo of what the building is set to look like.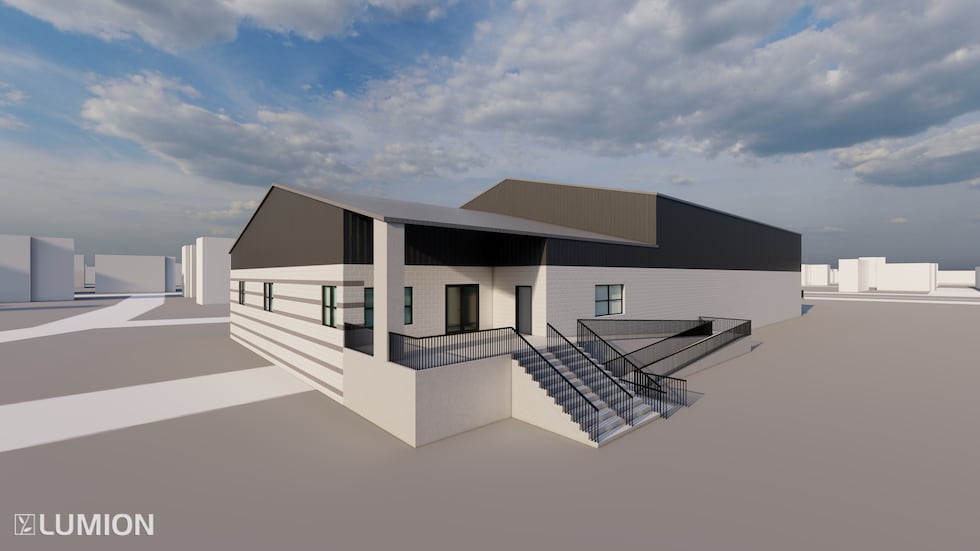 The city does not currently have and funding resources for this project.
Click here to subscribe to WLOX News on YouTube: Keep up with South Mississippi news, sports, and local events on our YouTube channel!
Copyright 2023 WLOX. All rights reserved.