Mississippi victims of stolen SNAP benefits to receive replacements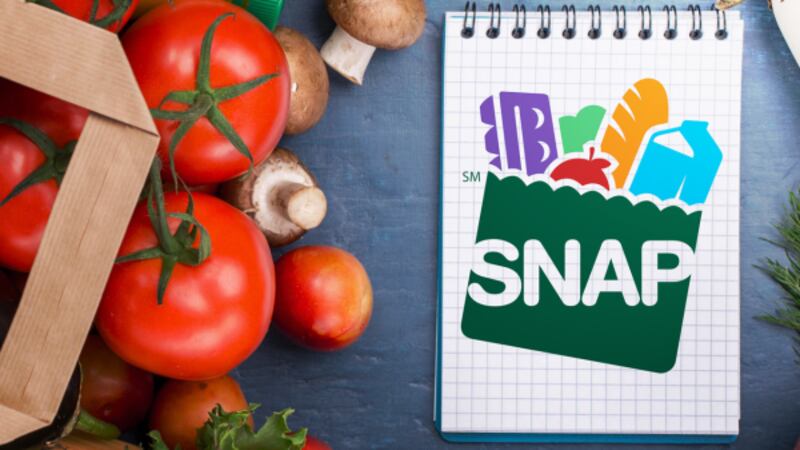 Published: Aug. 14, 2023 at 8:16 AM CDT
PINE BELT, Miss. (WDAM) - Mississippians who lost Supplemental Nutrition Assistance Program (SNAP) benefits due to theft from scams like skimming and cloning are now eligible for replacement benefits.
Starting Monday, the Mississippi Department of Human Services (MDHS) will begin replacing stolen SNAP EBT benefits for eligible recipients.
If eligible for replacement benefits, the total replacement amount cannot exceed the amount of the stolen benefits or the amount equal to two months of the household's SNAP benefits, whichever is less. Most eligible SNAP households will receive replacement benefits issued to their new SNAP EBT Cards within 10 days of approval of their claim.
If you suspect your SNAP benefits were stolen, please report the theft to the MDHS Office of Inspector General at SNAP: Stolen Benefit Replacement - Mississippi Department of Human Services (ms.gov) or call 1-800-299-6905.
If your benefits were stolen between October 1, 2022, and August 13, 2023, you must report the theft by October 13, 2023. Benefits stolen on or after August 14, 2023, must be reported within 30 days of discovering the theft.
To prevent benefit theft, MDHS recommends the following best practices:
Avoid Simple PINs: Number combinations such as 1111, 1234, or 9876 may be easy for others to guess.
Frequent PIN changes: By changing PINs frequently, at least monthly, and doing so before benefit issuance dates, households can minimize their risk of stolen benefits from a previously skimmed EBT card.
Keep your PIN secret. Do not share your PIN with anyone outside your household. Cover the keypad when you enter your PIN on a machine.
Check your EBT account regularly for unauthorized charges. If you notice any, change your PIN immediately to stop the thief from making new purchases.
Check card reading machines to ensure nothing suspicious is overlayed or attached to the card swiper or keypad. The overlays can be difficult to detect but are often bigger than the original machine and may hide parts of the machine.
If you believe you have been a victim of SNAP EBT theft, MDHS requests that you call the Mississippi EBT cardholder service center at 1-866-512-5087 as soon as possible to report the card as compromised and create a new PIN. This will deactivate the card and send a new card to the account holder.
Customers can also learn more about preventing and detecting fraud on the EBT fraud web page Report Fraud - Mississippi Department of Human Services (ms.gov).
Want more WDAM 7 news in your inbox? Click here to subscribe to our newsletter.
Copyright 2023 WDAM. All rights reserved.