Humane Society of South Mississippi warns against 'self-proclaiming rescues'
Published: Aug. 3, 2023 at 4:28 PM CDT
GULFPORT, Miss. (WLOX) - The Humane Society of South Mississippi is warning the community about "self-proclaiming" animal rescues after they teamed up with Animal Rescue Corps to rescue 70 dogs from a property in Newton, Mississippi three weeks ago.
"When we arrived on the property, there were so many dogs roaming the property, covered in wounds," said Bianca Janik, Director of Operations at HSSM. "They had hair loss all over their body, many were tied to trees and enclosed in black wire cages with no food, no water, no shelter from the harsh Mississippi elements."
This was not even the tip of the iceberg for the poor conditions these dogs were living in.
"Hundreds of bones that scattered throughout the property. Animals that had perished as a result of their rescuer abandoning them," said Janik.
Janik said there are too many "self-proclaimed rescue" operations that don't have the resources to properly care for the animals it takes in. She is encouraging everyone to ask the proper questions to figure out if the rescue is reputable.
Janik suggests the following:
- Is the rescue soliciting for foster homes properly?
- Do the animals have access to veterinarian care?
- Do the animals get one-on-one time with the volunteers or rescue's management?
- Is the rescue in good standing as a 501-C?
- Does the rescue have a good social media presence and continue to advocate for adoption of the animals at their shelter?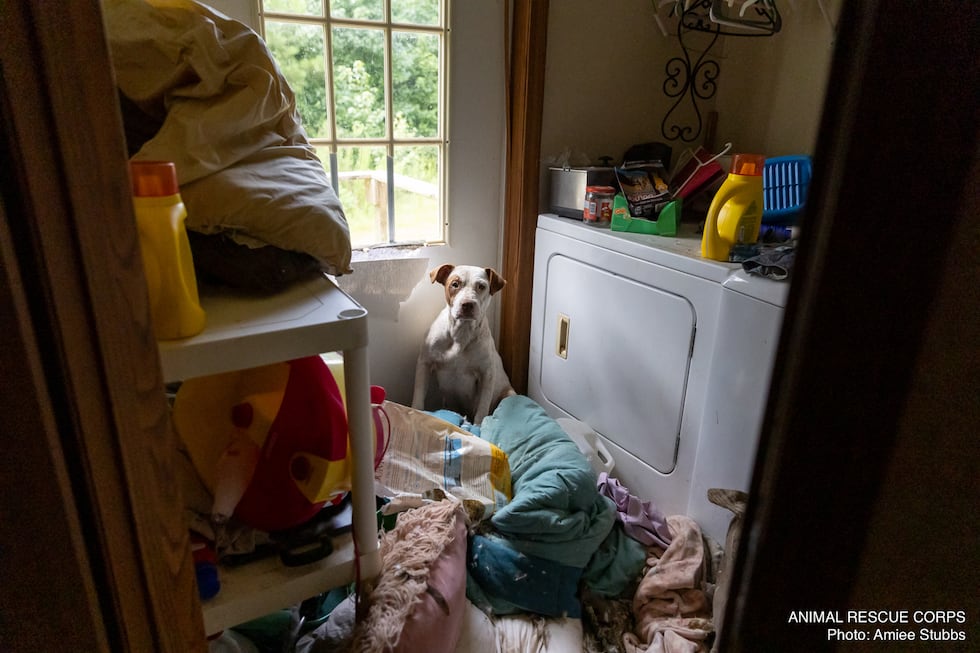 Animal Rescue Corps said the animals were seized by the Newton County Sheriff's Department. Husband and wife, Natalie Fancher Patten and William Patten, were arrested on charges of animal cruelty and felony animal cruelty.
"These animals deserve better," said Janik.
Click here to subscribe to WLOX News on YouTube: Keep up with South Mississippi news, sports, and local events on our YouTube channel!
Copyright 2023 WLOX. All rights reserved.