Coast Life: Mississippi Shipbuilding & Maritime Center focusing on future of Coastal industries
Published: Jul. 17, 2023 at 9:12 PM CDT
PASCAGOULA, Miss. (WLOX) - The Mississippi Shipbuilding and Maritime Center started as just a vision more than a decade ago.
"Opening this center for me has been one of the most passionate commitments of my entire career," said Lorren West, Shipbuilding and Maritime Center president. "I absolutely love the state of Mississippi, Jackson County and the Gulf Coast."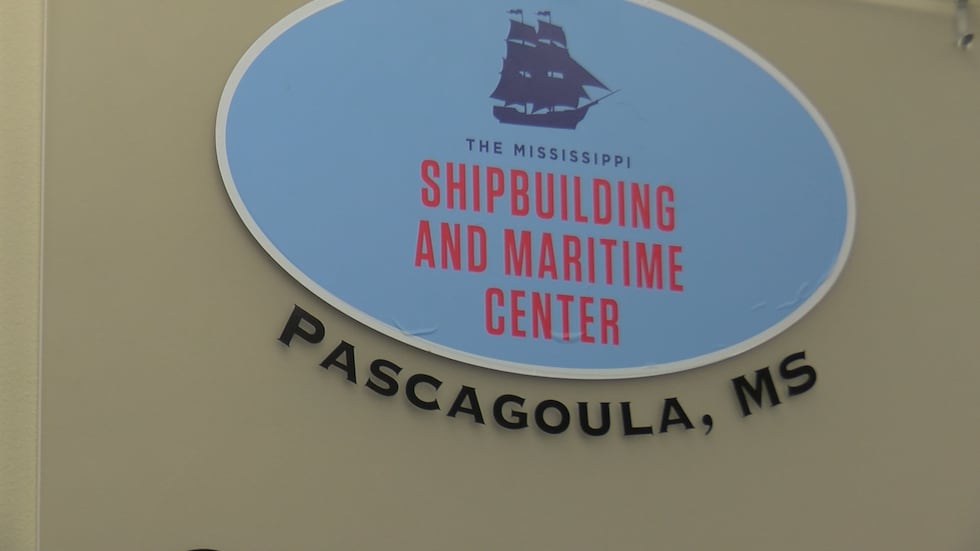 It's taken plenty of passion to transform the old Pascagoula High School from abandoned buildings into a source of pride.
"The community told us they wanted to have tremendous community pride and that's through shipbuilding and maritime," said West. "The fact that we can research, archive and keep the history alive with the maritime and shipbuilding here is phenomenal."
Initially opening in 2020 as the Mississippi Maritime Museum is now under the direction of Lorren West. It's now called the Mississippi Shipbuilding and Maritime Center and debuted its current exhibits with artifacts and displays earlier this year.
With the new name comes a change in course and a focus not just on the history, but also what comes next for Coastal industries.
"We're all about taking it innovatively into the future," West said.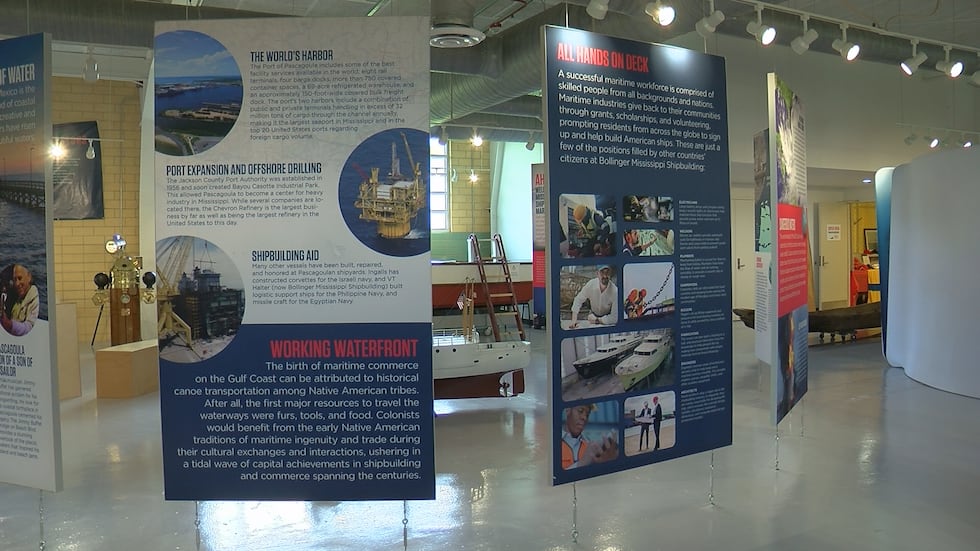 Taking maritime into the future, means introducing it to the next generations. This summer the Center has been filled with the sounds of children participating in camps.
"We've been making maps, building ships out of different household objects," said 10-year-old Carson Hall.
Hall's dad works at Ingalls and now he knows what goes into shipbuilding on a smaller scale.
"I think that makes him proud that I'm learning what he has to do and maybe one day I'll think about what he does," said Hall.
Interactive maritime classes are offered for adults as well.
The center's mission isn't just confined to the walls of the old school. West hopes to bring attention to what's under the water off our Coast and is working towards creating underwater archeology partnerships.
"Do you know that there are over 300 shipwrecks just off our coastline within three miles from here that have not yet been discovered?" said West.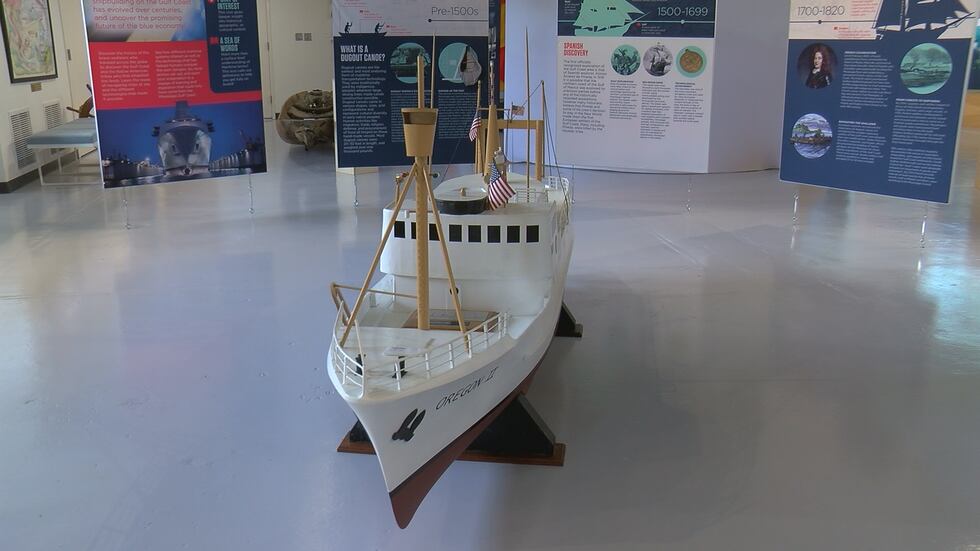 Discovering and exploring those shipwrecks is just one of the many examples of the possibilities the Mississippi Coast offers to expand its maritime footprint.
"It is our belief that this Maritime and Shipbuilding Center will help catapult the state of Mississippi into fabulous future innovative investments both economy-wise, long-term residency and fantastic jobs for everyone," West said.
Admission to the Shipbuilding and Maritime Center is free and open to the public.
Plans are also in place to turn one of the larger buildings of the old school into a science and math learning center for students.
For more information, visit https://msmaritimemuseum.org/.
Click here to subscribe to WLOX News on YouTube: Keep up with South Mississippi news, sports, and local events on our YouTube channel!
Copyright 2023 WLOX. All rights reserved.