Coast Life: 98-year-old WWII & Korean War veteran continues giving tours of Fort on Ship Island
Published: Jul. 10, 2023 at 9:02 PM CDT
|
Updated: Jul. 10, 2023 at 10:30 PM CDT
BILOXI, Miss. (WLOX) - If you've been to Ship Island over the last 30-plus years, there's a good chance you've seen Jack Madison giving tours of Fort Massachusetts.
On Tuesday, Jack celebrates his 98th birthday. Later in the week, he'll be back out on Ship Island giving tours.
"This is what I like about history, if you dig a little bit, you can find all kinds of interesting facts," said Madison while giving a recent tour.
Jack Madison found plenty of those facts. He's seen history unfold with his own eyes as a World War II veteran, and he also served in Korea. From his perspective, Jack can make the story of Ship Island come alive.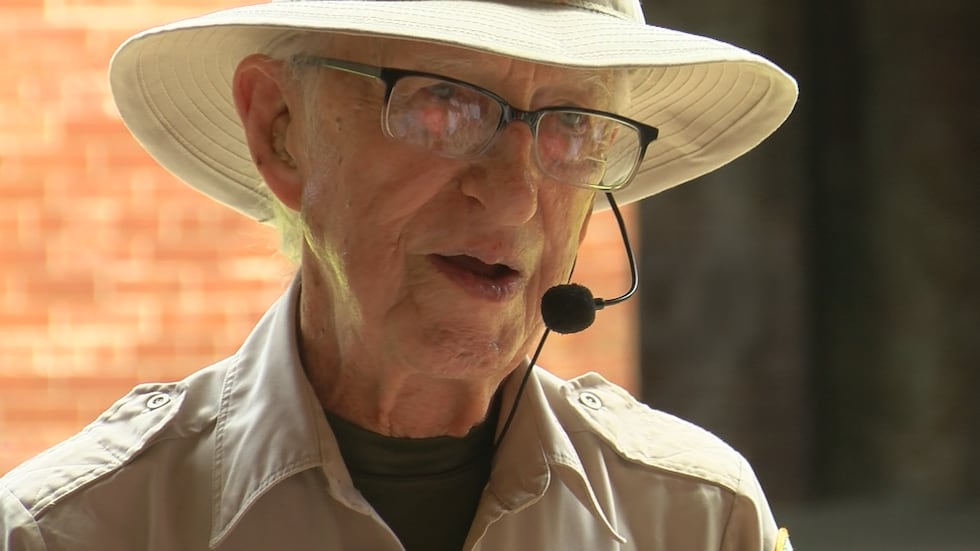 Visitors listen to the story unfolding from the island's discovery to its role in the War of 1812 to the construction of Fort Massachusetts just before the Civil War.
You can hear the passion in Jack's voice when talking about Mississippi's Coast. It's a love built on experiences dating back almost a full century.
"When I was growing up, you know where I was, I was out here on the islands," Madison said. "I was lucky enough to have a father and grandfather who both loved to fish. We had a boat, so you can guess where we were."
He still feels right at home on the island.
"You can get away from it all here," said Madison.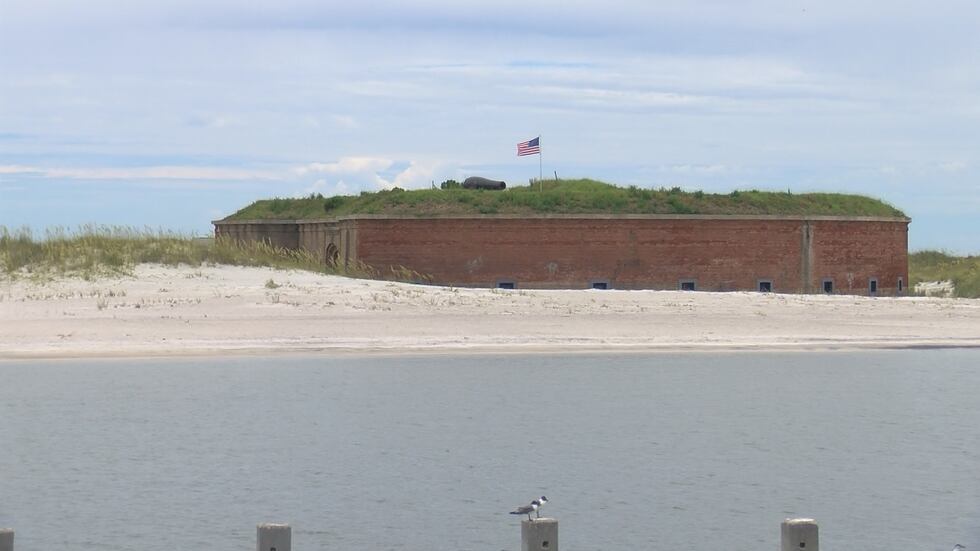 Using personal connections and historical references, Jack builds the message with his audience, and his tours leave a lasting impression on visitors like Allen Baker from Gulfport.
"His knowledge of this place and the time period it represents is encyclopedic and quite a resource for South Mississippi," said Baker.
After his military service, Jack worked in different locations around the country and spent much of his spare time visiting and camping in National Parks. When he moved back to his hometown of Biloxi, one of the first things, he did was sign up to be a volunteer with the park service, which led to the tours.
"I felt back I had an obligation; I was indebted to the parks, I wanted to pay back part of that indebtedness that I had, and I wanted to share some of my time so maybe it would help the park," said Madison. "So that's what I've done."
"He's the perfect person to introduce folks to the National Seashore and give them the great National Park experience," said Capt. Louis Skrmetta, Ship Island Excursions.
Even after so many years, Jack still finds a way to make each tour unique, and he doesn't have any plans to stop.
"I have a high from completing tours out here that I felt like I was doing something positive and sharing with other people," said Madison. "It makes me have a very satisfactory condition."
One of Jack's favorite parts of every tour is sharing a letter written in 1861 by the Confederate commanding officer of Fort Massachusetts before retreating. The message at the time was left for the incoming Union forces, and with Jack reading it, it paints a picture of the admiration for the island both then and now.
Jack Madison is on Ship Island doing his tours every Thursday. He encourages others to share his experience by volunteering with the National Park Service.
More info on volunteering: https://www.nps.gov/guis/getinvolved/volunteer.htm
Click here to subscribe to WLOX News on YouTube: Keep up with South Mississippi news, sports, and local events on our YouTube channel!
Copyright 2023 WLOX. All rights reserved.