Massive I-10 road project paves the way for Mississippi's first Buc-ee's
Published: Jul. 5, 2023 at 7:44 PM CDT
HARRISON COUNTY, Miss. (WLOX) - The first steps of a massive 18-month project to overhaul the I-10 interchange at Menge Avenue, and eventually construct the first Buc-ee's in Mississippi, began Wednesday. Within the first hours of lane closure, interstate traffic was backed up for hours.
"Since probably 8am this morning it has been a constant flow of traffic back and forth. It hasn't let up," said Shari Matchell, owner of Nuclear Fireworks.
The seasonal business is located just south of the I-10 eastbound entrance ramp. As the cars backed up, she had a front seat view of the congestion.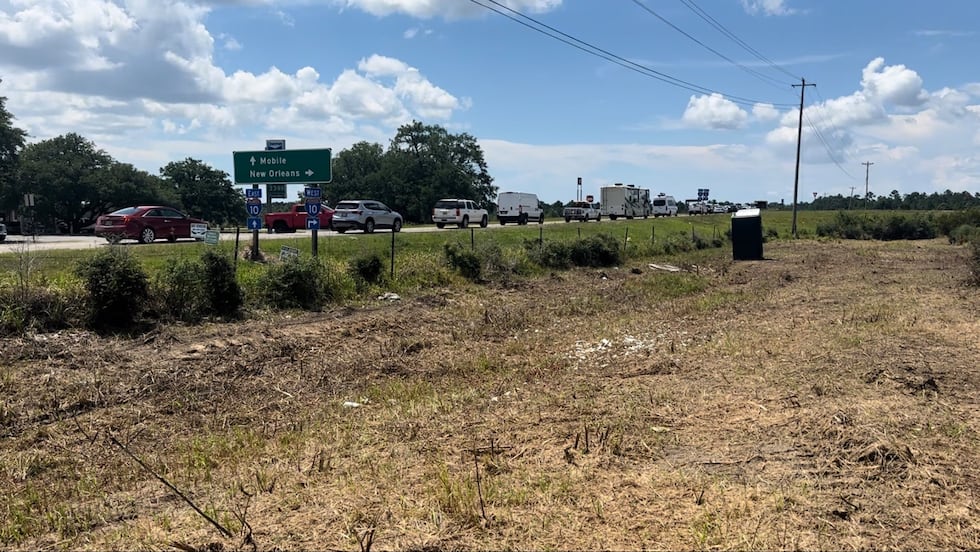 It's the first preview of what drivers will face over the next year and a half as Mississippi Department of Transportation crews work to widen I-10, Menge Avenue, and Firetower Road. The overpass will also need to be completely rebuilt. That phase of the project will cut off traffic on Menge Avenue and will take 13 months to complete, according to MDOT.
"We're staying positive that our customers know us, they know how to get to us, but we are concerned -- is it gonna be a hassle for people? And if it is is a hassle, it seems like it'll be a lengthy one," Matchell said.
She also told WLOX News, she was not given warning that Menge Avenue would face a major interruption of traffic associated with closing the overpass.
"We were a little bit surprised that we didn't receive notification from a project manager," she said. "We had as much notice as the general public."
Harrison County leaders know the trouble that this roadwork will cause, but they are hopeful that the final product will outweigh the headaches introduced.
"It is progress, but it is a little inconvenient," said Harrison County Supervisor Marlin Ladner.
In his 20+ years of holding the elected position, he said he has never seen a business spur this kind of major road development.
"I think what makes Buc-ee's so tremendous is it's not only a service station and a mart, but it's a tourism attraction," he said. "People will actually stop here based on the fact that it's Buc-ee's. It serves kind of like an anchor for other businesses. Having Buc-ee's here, I think you'll see a development of other types of businesses that it'll help generate."
No start date has been given from Buc-ee's corporate as to when the store will be constructed, but Ladner hopes that the business will be up and running within two years.
Click here to subscribe to WLOX News on YouTube: Keep up with South Mississippi news, sports, and local events on our YouTube channel!
Copyright 2023 WLOX. All rights reserved.