Trans student who sued over graduation dress code tells her story
L.B. wasn't the only Harrison Central High student who didn't walk because of the dress code policy.
Published: May. 21, 2023 at 10:00 PM CDT
HARRISON COUNTY, Miss. (WLOX) - A transgender student from Harrison Central High School is speaking out after her legal fight over a graduation dress code made national headlines this week. And it turns out, she wasn't the only student who didn't walk because of the dress code policy.
The 17-year-old student, identified as "L.B.", said she was called to the principal's office two weeks ago for what she refers to as an "unexpected" warning. She was told as a transgender student and biological male, she must adhere to the boys' dress code for graduation.
According to school policy, her only requirement left to graduate was to wear a white button-down shirt, a tie and black pants.
"When we looked at that policy, under our impression, my daughter identifies as female every day of her life. She dresses in feminine clothing every day of her life," said L.B.'s mother, Samantha Brown.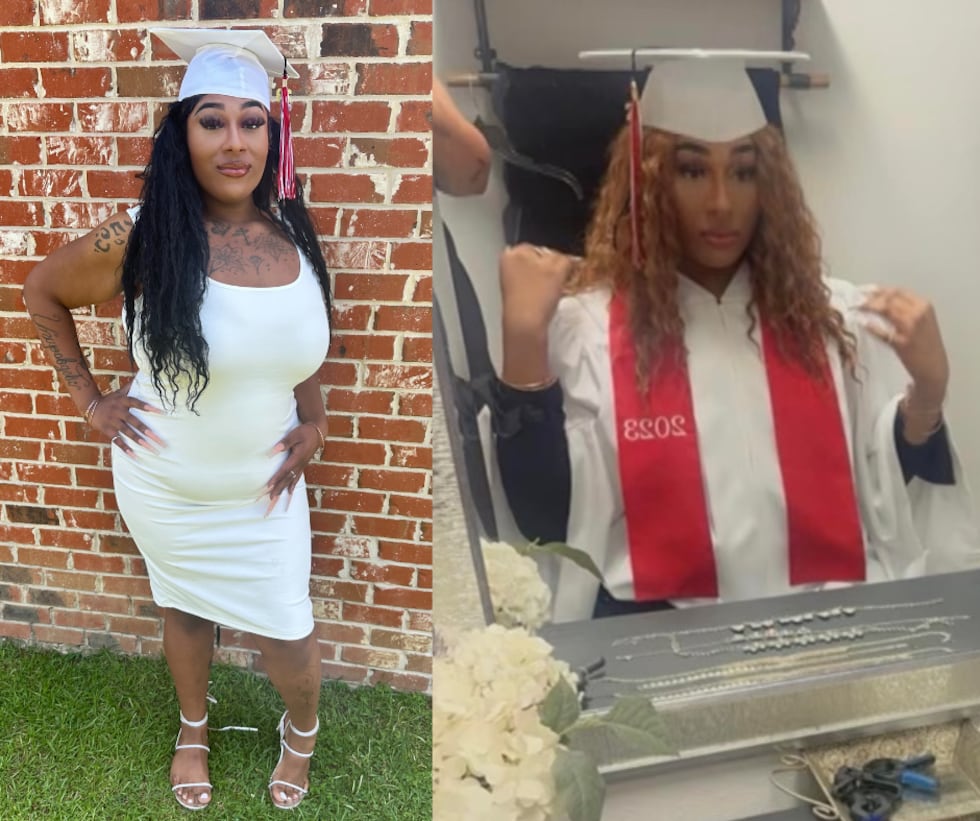 Brown said the school staff has always been supportive of L.B.'s feminine attire, until Superintendent Mitchell King ordered the dress code be strictly enforced this year.
"He also said that the kids needed to have on their 'Sunday best'. How is her wearing her dress not her Sunday best?" Brown asked.
The family decided to take the issue to federal court, claiming discrimination by the school district. But a U.S. District Court Judge ruled against L.B. saying the student was registered with the school as a male.
"Me going to graduation in what they asked me to wear would be me telling them that it's okay, and it's not. It would just feel like I was shadowed and tainted by bigotry, hate," L.B. explained. "My graduation, it's the start of a new life, a better life."
L.B. sat the ceremony out, saying she felt humiliated by district officials.
"It's really emotional for me, you know, because this is an experience that we'll never be able to get back, ever," Brown said.
Meanwhile, at the ceremony Saturday night, another student was pulled from the lineup just moments before receiving her diploma.
Caren Dallas said a supervisor told her daughter, Jai, she could not wear black pants underneath her gown.
"She tells her that she can take her pants off and walk the stage, but she needed white shoes. So, she could walk in her underwear, but she can't walk in pants," an emotional Dallas said. "This is something that she achieved, you know, that she worked hard for."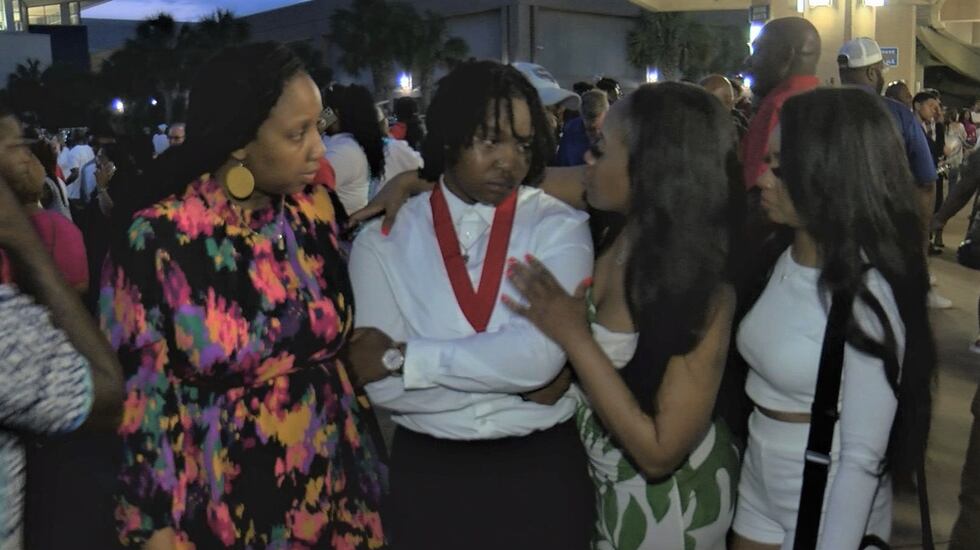 Jai's family members were outraged that the attire was not addressed during the hours-long rehearsal.
Her aunt, Rasheedah Jackson, said, "Several adults told her that her attire was okay, and they waited. She's been here since 4 o'clock. Why didn't nobody say anything?"
Jai's grandmother, Michelle Faison, traveled 800 miles to see her graduate.
"I don't understand how this, a moment this important, can be taken away from a child that's worked 12 years to get here," Faison said.
Jai's sister, Raniah Braclet, graduated from Harrison Central three years ago, and said she can't believe what's happening.
"When I graduated, I was proud to come from Harrison Central. But I just don't know what this is today," she said. "That was a very awful experience to see my sister not be able to graduate from where I graduated from."
Jai's mother told WLOX News she plans to be at her daughter's school first thing Monday morning in search of answers.
We reached out to Superintendent King a day Sunday for an interview. He replied, saying simply, "We followed the graduation policy of the Harrison County School District."
Harrison Central High Principal Kelly Fuller did not attend the graduation ceremony. District leaders tell us, "She was away for family obligations."
Click here to subscribe to WLOX News on YouTube: Keep up with South Mississippi news, sports, and local events on our YouTube channel!
Copyright 2023 WLOX. All rights reserved.