Kurt Cobain's smashed-up guitar sells for nearly $600,000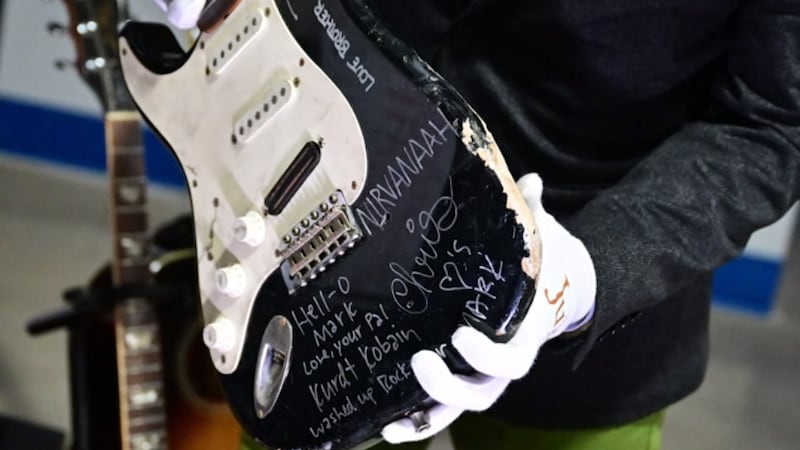 Published: May. 22, 2023 at 4:01 PM CDT
(CNN) – An electric guitar once owned by the late Nirvana frontman Kurt Cobain has sold for almost $600,000.
The Hard Rock Café in New York City auctioned off the black, left-handed Fender Stratocaster over the weekend, along with other pieces of rock history.
Cobain had smashed up and signed the guitar.
The instrument has been reassembled but is not playable.
It sold for $595,000, almost 10 times its estimated value.
Nirvana's popularity soared with their second album "Nevermind" released in 1991.
Cobain died by suicide at the peak of his fame in 1994. He was just 27 years old.
Copyright 2023 CNN Newsource. All rights reserved.