Hattiesburg Zoo adds 3rd 'Brunch with Bertie' due to high demand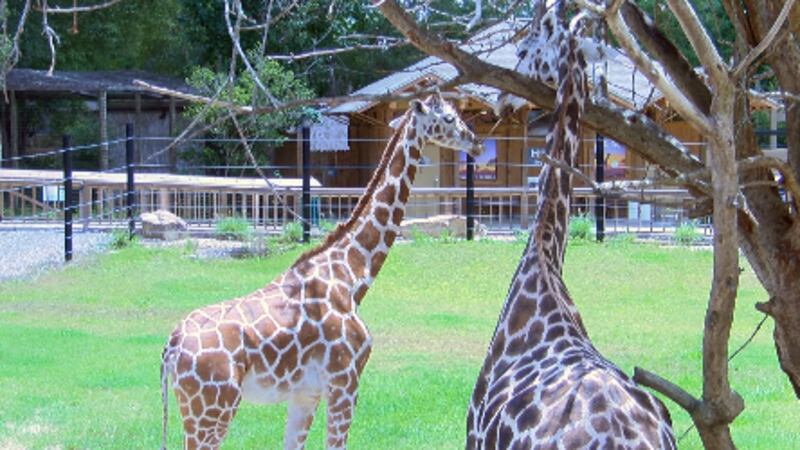 Published: Apr. 20, 2023 at 10:37 AM CDT
HATTIESBURG, Miss. (WDAM) - A popular Hattiesburg Zoo event sold out within 24 hours, but now, disappointed ticket seekers may have another opportunity to go.
The Hattiesburg Zoo is adding May 7 as a third "Brunch with Bertie" date because the original dates of April 23 and 30 sold out within 24 hours,
"With the overwhelming response to our Brunch with Bertie dates in April, we felt like the demand warranted us adding another date for our customers," said Demetric Kelly, director of retail and guest services for the zoo.
The added date for Brunch with Bertie, named in honor of the Zoo's youngest female giraffe who never misses the opportunity to graze on her favorite snacks, will take place May 7 from 11:00 a.m. – 1:00 p.m.
Those attending the event will enjoy a brunch of omelets, waffles and bottomless mimosas while two beautiful giraffes look on from their habitat.
The all-inclusive brunch will include a live-station omelet bar, a build-your-own waffle bar, a fruit tray, bacon, sausage, bottomless mimosas, Grin coffee, juice and water. Additional beverages will be available for purchase - Irish Coffee (hot or cold), Tequila Sunrise, Screwdriver, Bloody Mary, Vodka Cranberry, French 75, assorted beers, iced coffee and canned sodas.
Tickets for Brunch with Bertie are $45 plus tax, including admission to the Hattiesburg Zoo and a train ride. They can be purchased through the following link https://tickets.hattiesburgzoo.com/event/brunch-with-bertie2.
Tickets for this event are limited. However, if tickets are still available, they will be sold at the ticket booth on the day of the brunch.
This is an event for those age 21+ and is weather-dependent.
Want more WDAM 7 news in your inbox? Click here to subscribe to our newsletter.
Copyright 2023 WDAM. All rights reserved.