Gun found in quesadilla leads to arrest in Picayune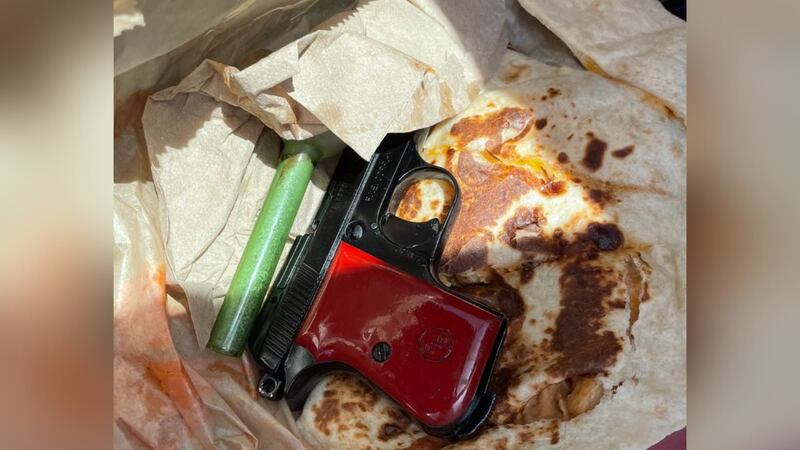 Published: Apr. 15, 2023 at 6:56 PM CDT
PICAYUNE, Miss. (WLOX) - A traffic stop on East Canal Street in Picayune led to a surprising discovery for officer with Picayune PD.
At around 12:38 p.m., officers stopped a vehicle for a traffic violation. During the traffic stop, the passenger, Devin P. Mitchell, hid a handgun inside of a folded quesadilla in a Taco Bell bag. Officers then carried out a search of the vehicle, finding a distribution amount of methamphetamine, liquid heroin and drug paraphernalia.
Mitchell was taken into custody and charged with the following:
possession of a controlled substance with intent to distribute while in possession of a firearm

possession of a controlled substance

tampering with physical evidence

possession of of weapon by felon

possession of paraphernalia
The driver of the vehicle was cited for disregard for a traffic device and released at the scene.
Want more WLOX news in your inbox? Click here to subscribe to our newsletter.
Copyright 2023 WLOX. All rights reserved.