Brunch with Bertie invites guests to dine with giraffe's at adults-only event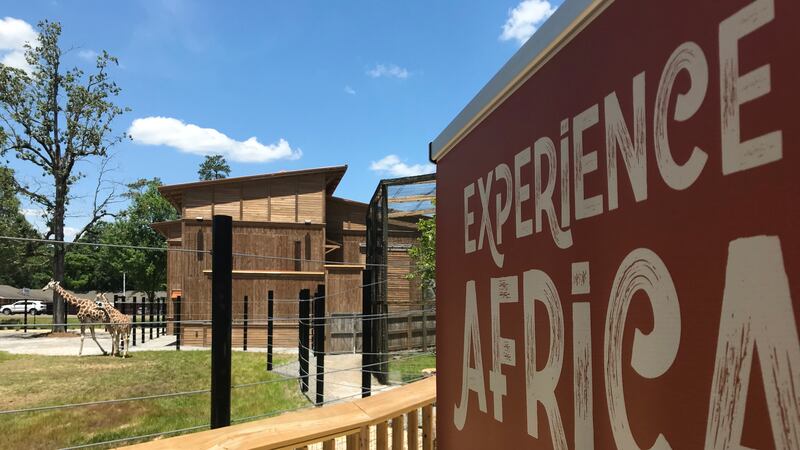 Published: Apr. 11, 2023 at 10:34 AM CDT
HATTIESBURG, Miss. (WDAM) - Have you ever wanted to enjoy omelets, waffles and bottomless mimosas in the company of two beautiful giraffes? Thanks to the Hattiesburg Zoo, it's your lucky day!
Brunch with Bertie, named in honor of the Zoo's youngest female giraffe who never misses the opportunity to graze on her favorite snacks, will take place on April 23 and April 30 from 11:00 a.m. – 1:00 p.m.
The all-inclusive brunch will include a live-station omelet bar, a build-your-own waffle bar, a fruit tray, bacon, sausage, bottomless mimosas, Grin coffee, juice and water. Additional beverage items will be available for purchase.
"We had such a favorable response to our Shattered Hearts brunch in February that we wanted to find a way to offer this special event more regularly," said Demetric Kelly, director of retail and guest relations at the Hattiesburg Zoo.
Tickets for Brunch with Bertie are $45 plus tax and include general admission to the Hattiesburg Zoo along with a train ride. To purchase a ticket, visit the Hattiesburg Zoo website HERE (April 23) and HERE (April 30).
Tickets for this event are limited. However, if tickets are still available, they will be sold at the ticket booth on the day of the brunch.
This is an event for those age 21+ and is weather-dependent.
Want more WDAM 7 news in your inbox? Click here to subscribe to our newsletter.
Copyright 2023 WDAM. All rights reserved.