Testimony at bond hearing details altercation leading to fatal shooting at Jones Co. church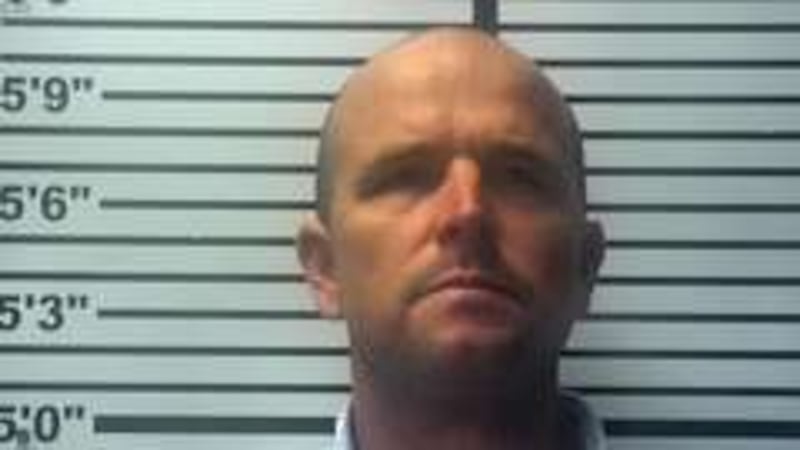 Published: Apr. 6, 2023 at 5:28 PM CDT
|
Updated: Apr. 7, 2023 at 2:08 PM CDT
JONES COUNTY, Miss. (WDAM) - Bond was set for a Jones County Sheriff's Department reserve deputy involved in Sunday's church shooting after he passed out in court and was carried out to an ambulance.
On Thursday afternoon, George Ryan Walters' bond was set at $50,000 by Judge Grant Hedgepeth during his initial appearance in Jones County Justice Court.
Before his bond was set, Walters passed out in the courtroom. An ambulance was called to the courthouse to take him to be treated.
The status of Walters' condition is not available at this time.
Walters turned himself into authorities Wednesday and was charged with second-degree murder by the Mississippi Bureau of Investigation for his role in a fatal shooting that took place at The Rock Church on Sunday night that resulted in the death of 45-year-old James Corey Donald.
Earlier this week, the Jones County Sheriff's Department said Donald had been shot during an altercation with Walters. Initial statements Sunday night from Jones County Sheriff Joe Berlin indicated that Donald may have reached for Walter's firearm. However, new allegations revealed in court Thursday did not mention or support those claims.
The Rock Church fatal shooting
In court, the Mississippi Bureau of Investigation Special Agent Zachary Summers testified that Donald was captured on the church security video approaching a church door.
While reaching for the door, Walters exited the church, and the two men had a brief conversation outside the doorway. Summers said that Walters then initiated a physical altercation by briefly striking Donald in the face with his fist.
The agent said Donald ran away from the doorway, and Walters followed.
Summers said Walters then shot Donald as he continued to run before stopping at the southeast corner of the church, where he fell to the ground. Walters also kicked Donald in the head, according to Summers.
Donald was taken to the South Central Regional Medical Center in Laurel that night, where he was later pronounced dead.
Summers said that according to autopsy results, Donald appeared to have died from a gunshot wound to the back. There were also signs of a subarachnoid hemorrhage and abrasions to the victim's head.
Investigators did recover one bullet from the right side of Donald's back.
According to Summers, the death is currently listed as a homicide.
Jones County Circuit Judge Dal Williamson has assigned Simpson County District Attorney Chris Hennis to oversee the case's prosecution.
The investigation remains open. MBI agents will share their findings with the Simpson County DA's office once the investigation is complete.
Want more WDAM 7 news in your inbox? Click here to subscribe to our newsletter.
Copyright 2023 WDAM. All rights reserved.