Another strong storm likely for California next week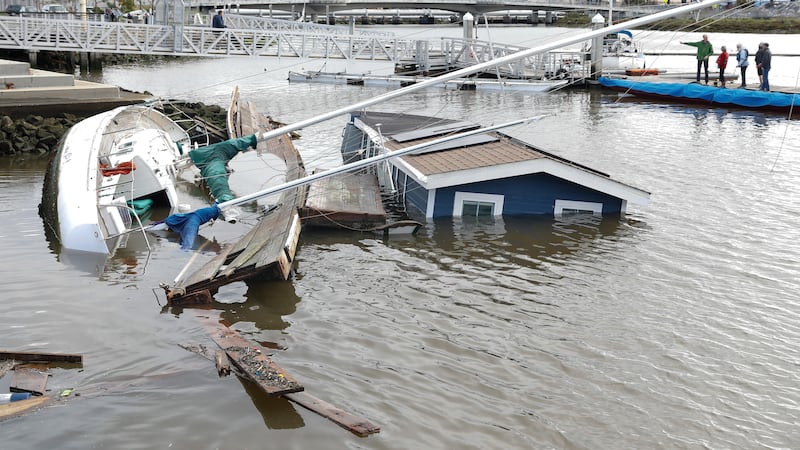 Published: Mar. 24, 2023 at 10:47 AM CDT
|
Updated: Mar. 24, 2023 at 11:18 AM CDT
SAN FRANCISCO (AP) — Confidence was growing Friday in the likelihood of another strong storm arriving in soggy, snow-laden California early next week, forecasters said.
The outlook for more winter-like weather increased as the state turned windy and cold, with residual rain and mountain snow showers in the aftermath of the most recent storm. The next one was expected to arrive Monday.
"All the threats we've been mentioning for the March Storms so far will still be in play next week ... downed trees, power outages, flooding, rises in creeks/streams," the San Francisco Bay Area weather office wrote.
California has been battered by storm after storm since late December.
States of emergency have been declared in 43 counties. As of Thursday, more than 700 people were being housed in 16 shelters in eight counties, according to the Governor's Office of Emergency Services.
On the central coast, Monterey County authorities lifted evacuation orders Thursday for the agricultural community of Pajaro which was flooded by a river levee breach earlier this month. Authorities warned that there was no potable water and the sewer system remained out of service.
Residents found mud, debris and ruined possessions.
"This is not livable," 18-year-old Adrian Perez told the San Francisco Chronicle as he helped his parents clean their apartment.
Copyright 2023 The Associated Press. All rights reserved.