Police: Alleged stalker kills woman, husband in Seattle-area home
Published: Mar. 11, 2023 at 12:48 AM CST
|
Updated: Mar. 12, 2023 at 11:43 AM CDT
REDMOND, Wash. (AP) — A longhaul truck driver from Texas who became obsessed with a software engineer in Washington state after meeting her through a social media chatroom app killed her, her husband and himself after stalking them for months, police said.
Zohreh Sadeghi, 33, and her husband, Mohammad Milad Naseri, 35, were shot to death in their suburban Seattle home by Ramin Khodakaramrezaei, 38, according to Redmond Police Chief Darrell Lowe. He said officers spent a week trying to serve a protection order on Khodakaramrezaei but had not been able to find him before the killings.
"This is the absolute worst outcome for a stalking case," Lowe said at a media briefing Friday afternoon. "This is every victim, every detective, every police chief's worst nightmare."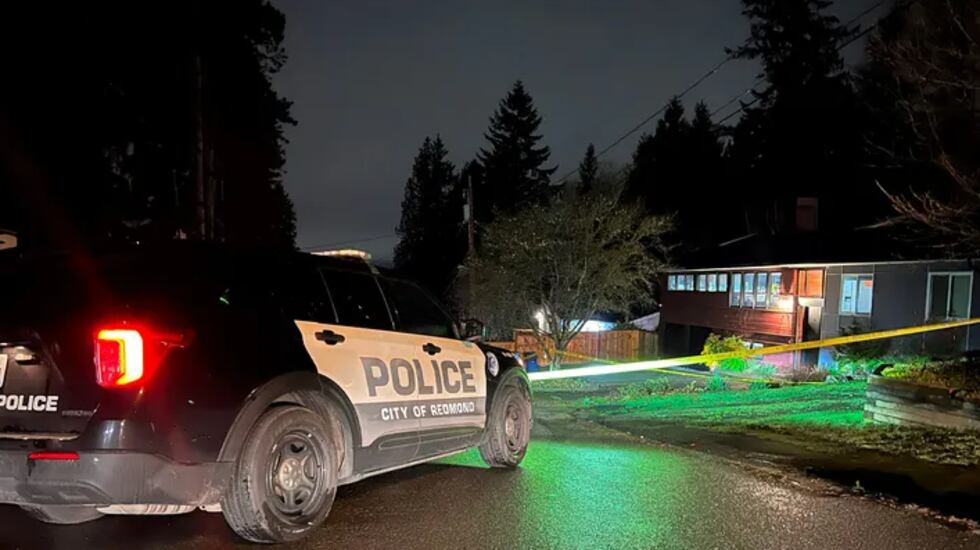 In a written statement, the police department said Friday that the suspect began communicating with Sadeghi after listening to her podcasts. Lowe clarified that the two became acquainted because he heard her in an audio chatroom on the app Clubhouse, where he said she facilitated a discussion for Farsi speakers seeking work in the tech industry.
Sadeghi's mother called police around 1:45 a.m. Friday after escaping the home and running to a neighbor's house.
Arriving officers saw Naseri collapse in the doorway of the home and pulled him outside, discovering he had been shot, Lowe said. They performed CPR, but he died at the scene. Inside the home, officers found Sadeghi and the suspect dead.
Khodakaramrezaei befriended Sadeghi in the online chat room in late 2021. Lowe said the two met up in person last summer before the contacts escalated into harassing phone calls and threats in the fall. At one point he showed up at their home unwanted with flowers, Lowe said.
As the stalker's behavior intensified, Redmond Police filed a complaint against him for stalking and telephone harassment on March 2, and Sadeghi and Naseri obtained a protection order the next day.
Sadeghi wrote in her application for the protection order that Khodakaramrezaei threatened to show up at her home and set it on fire and left voicemails declaring that he wouldn't stop unless "he killed himself or died," The Seattle Times reported.
Sadeghi tried to cut off contact with Khodakaramrezaei but the harassment continued, so she contacted the police in December and again in January after his actions intensified.
Lowe said that at one point the suspect contacted Sadeghi more than 100 times in a single day. He stressed that a restraining order is just a piece of paper — it allows police to take action if someone violates it, but it cannot protect a person when "someone is intent on causing them harm."
Sadeghi was a software engineer who had worked at Promontory MortgagePath, which provided mortgage services, before it shuttered in November. She had also been studying in the University of Washington's graduate programs, according to her LinkedIn profile.
Sadeghi's Twitter feed featured content related to progressive politics and human rights, especially women's rights in Iran. She and Nasiri also identified themselves as science fiction fans.
Nasiri had been working at Amazon since January 2022, and he said in his blog that when he was growing up in Iran he was ranked as the second-best singer in Tehran in 2007 before he went on to study at the Sharif University of Technology. The couple married in 2011 after moving to the U.S.
A number of the posts on Nasiri's blog detail his efforts to land a job at Google, which he ultimately succeeded at in 2017. He worked there for five years before going to Amazon.
While most of Nasiri's posts were about work or technology, he wrote last October to condemn the death of a 16-year-old girl amid the protests in Iran about the treatment of women after the death of a 22-year-old woman who had been detained by the country's morality police.
Copyright 2023 KPTV-KPDX via Gray Media Group, Inc. All rights reserved.