'This is a dream.' Woman shocked to win first $1M prize in new lottery game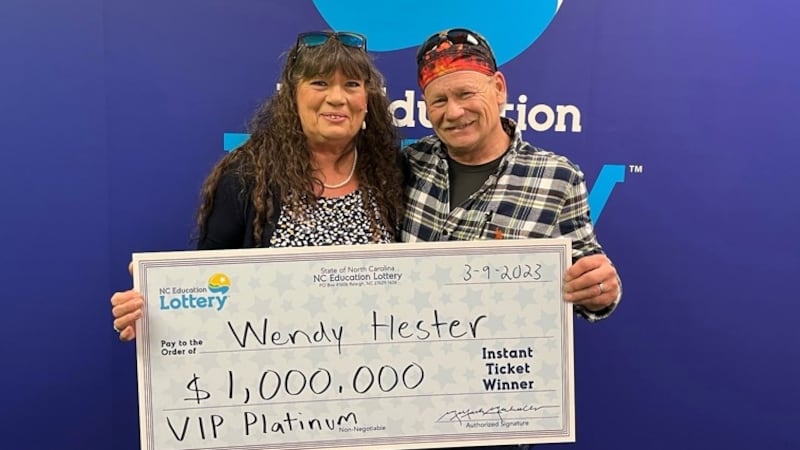 Published: Mar. 10, 2023 at 10:17 AM CST
LELAND, N.C. (WECT/Gray News) – A woman in North Carolina won the first $1 million top prize in a new lottery scratch-off game.
"This is a dream," said Wendy Hester, of Leland. "We can finally get our home."
Hester won the $1 million prize from a $10 VIP Platinum ticket she bought from a mini-mart, according to the North Carolina Education Lottery.
"Something just told me to buy it, so I did," she said. "It was just meant to be, I think."
Hester decided to take the lump-sum payment of $600,000, which was ultimately $427,503 after federal tax withholdings.
In addition to a new home, Hester hopes to use the winnings to pay off her car.
"This is a godsend," she said. "We really needed this."
The VIP Platinum game debuted this month with five $1 million top prizes. Four $1 million prizes remain to be claimed.
Copyright 2023 WECT via Gray Media Group, Inc. All rights reserved.