Jerry Lee Lewis' son evicted from Lewis Ranch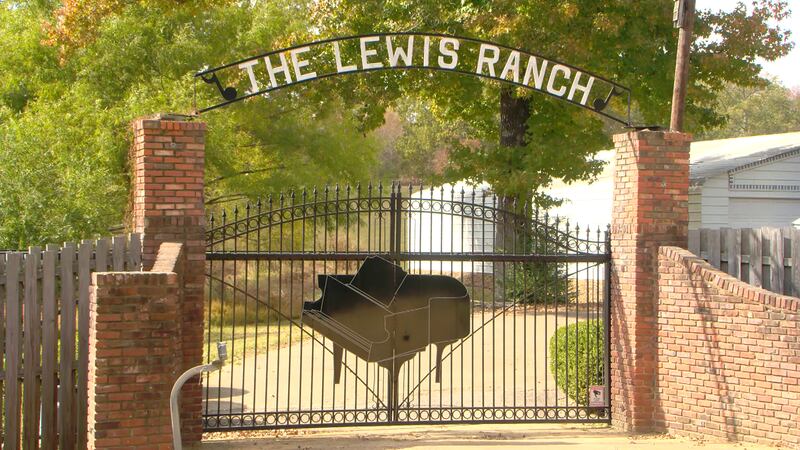 Published: Mar. 7, 2023 at 7:39 AM CST
MEMPHIS, Tenn. (WMC/Gray News) - Jerry Lee Lewis III, the youngest son of Jerry Lee Lewis, was evicted from the Lewis Ranch on Sunday after a judge ordered him to vacate the property when it was listed for sale at the beginning of January.
Lewis was served a lawsuit on Jan. 10, ordering him and his children to vacate the property by March 5.
"Nearly 50 years of the Jerry Lee Lewis legacy was removed from the property on Malone Rd. yesterday when we handed over the keys to our family home," Lewis wrote in a statement. "The place where I grew up is no longer our home and our Dad's legacy, it's now a property that will, unfortunately, be sold off without our input or decisions and contrary to my understanding of my father's wishes."
Since the announcement, the youngest son of "The Killer" has been fighting to keep the Lewis Ranch in the family, despite the fact that the home was never legally owned by the rock 'n' roll legend to begin with.
The person on the deed is the Killer's longtime friend, brother-in-law and manager, Cecil Harrelson. Harrelson passed in 2013, transferring the ranch to his three children.
The process of how to market and eventually sell the property is being discussed among the Harrelsons.
Lewis launched a GoFundMe with the hopes to fundraise enough money to place a downpayment on the ranch, but he was only able to raise $2,820 of his $80,000 goal.
"There's so much to continue to do for my Dad's legacy that we are leaving this in the past and focusing on the future - many great things to come," wrote Lewis.
Mary Jean Ferguson, one of Harrelson's daughters, released a statement about the property, stating her family is working to secure it and make an initial assessment on what is needed to be done to sell it.
"We will soon be considering offers in a couple of weeks," she said in part in the statement. "There is not a set listing price at this time. We hope to find a buyer who has a vision for the property that will honor Uncle Jerry's legacy.
Copyright 2023 WMC via Gray Media Group, Inc. All rights reserved.