Hattiesburg police arrest, charge juvenile with Saturday mall shooting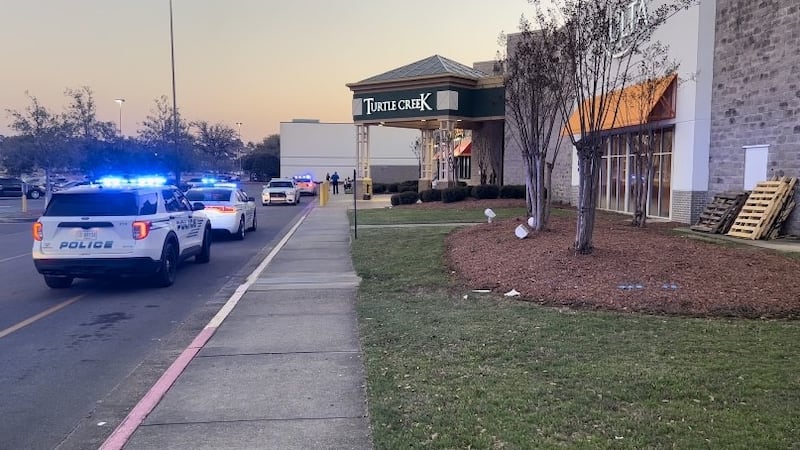 Published: Mar. 4, 2023 at 11:13 PM CST
From Hattiesburg Police Department Public Information Office
HATTIESBURG, Miss. (WDAM) - Hattiesburg police have charged a juvenile in connection to the shooting that occurred Saturday evening at Turtle Creek Mall.
A 16-year-old female from Hattiesburg, was turned in to authorities just before 8 p.m.
She has been charged as an adult, with four counts of aggravated assault, including a man who suffered a gunshot wound.
The 16-year-old will be booked into the Forrest County Jail.
As the investigation continues, additional charges could be pending.
The male victim, an 18-year-old from Hattiesburg, also was involved in the shooting.
He arrived at a local hospital seeking treatment for a gunshot wound. He was treated, and charges are pending upon his release from the hospital.
The incident occurred about 5:30 p.m., Saturday at the food court in the Turtle Creek Mall.
The two individuals are known acquaintances, and were involved in an isolated altercation when they began shooting at one another inside the mall's food court.
The individual that sustained a leg injury as other patrons were running after the shooting occurred was treated at a local hospital.
Neither the name of the 16-year-old or the 18-year-old were released Saturday night by HPD.
HPD would also like to thank the Lamar County Sheriff's Department as well as the Mississippi Highway Patrol for their assistance and response during the incident.
Want more WDAM 7 news in your inbox? Click here to subscribe to our newsletter.
Copyright 2023 WDAM. All rights reserved.