2 arrested in connection with early Sunday morning shooting in Hattiesburg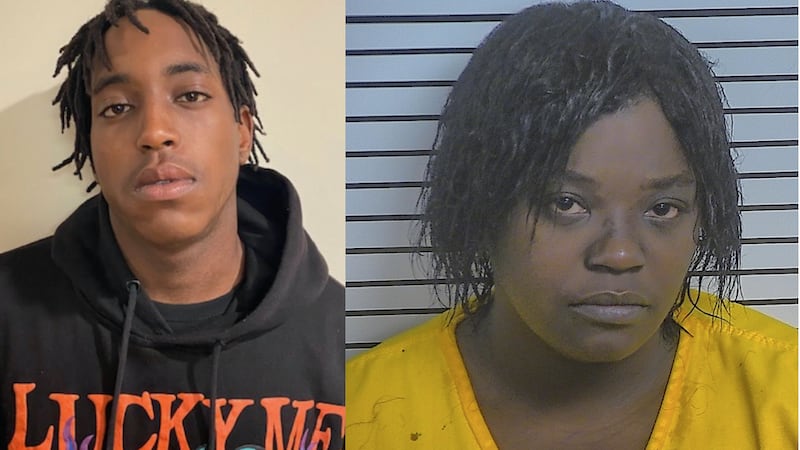 Published: Mar. 5, 2023 at 3:10 PM CST
From Hattiesburg Police Department Public Information Office
HATTIESBURG, Miss. (WDAM) - A Hattiesburg man has been arrested and charged with first-degree murder and his sister arrested for hindering prosecution in the fatal shooting early Sunday morning in Hattiesburg.
Just before 3 a.m. Sunday, HPD responded to a report of a shooting in the 200 block of Martin Luther King Avenue.
When officers arrived on scene, they discovered a deceased male who had succumbed to injuries received during a shooting, HPD said.
The name of the victim is being withheld by the Forrest County Coroner's Office pending notification of next of kin.
During the course of the investigation, officers arrested Rodrique Bowman, 21, Hattiesburg,, and charged him with first-degree murder and possession of a stolen firearm.
Bowman and the victim are known acquaintances, and the altercation escalated from a domestic-related argument over a female, HPD said.
Shantari Carter, 30, Hattiesburg, who is the sister of Bowman, was also arrested and charged with hindering prosecution in connection to the incident.
Bowman and Carter have been booked into the Forrest County Jail.
Want more WDAM 7 news in your inbox? Click here to subscribe to our newsletter.
Copyright 2023 WDAM. All rights reserved.