Dave Grohl barbecues for more than 24 hours at homeless shelter, provides 450 meals
Published: Mar. 1, 2023 at 3:41 PM CST
LOS ANGELES (Gray News) – Foo Fighters frontman Dave Grohl spent more than 24 hours cooking meals for people experiencing homelessness during a major winter storm hitting Southern California.
Grohl and his friends showed up on Feb. 22 with his barbecue smokers, ready to cook for the Hope the Mission shelters.
According to Grace Ancheta, director of development for Hope the Mission, Grohl provided all the food, which he then spent more than 24 hours cooking in the middle of the storm last week.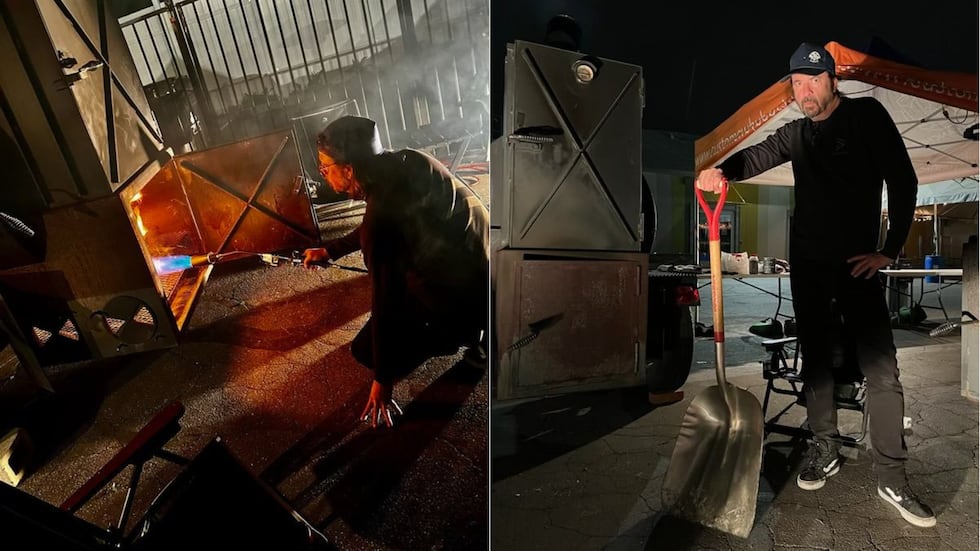 Ancheta said Grohl cooked more than 450 dinners for multiple shelters and stayed to serve his meals to all the people at the Trebek Center shelter.
Grohl's visit comes as the leaders of Hope the Mission are running 350 miles across the desert from Las Vegas to Los Angeles in an effort to raise the last $350,000 needed to open three new family shelters.
As of Wednesday, Hope the Mission's Founder and CEO Ken Craft and President and CFO Rowan Vansleve are on day 12 on the run, which they estimate will take about 21 days to complete.
To learn more about Hope the Mission or to donate, visit their website here.
Copyright 2023 Gray Media Group, Inc. All rights reserved.