Mississippi Senate passes postpartum Medicaid extension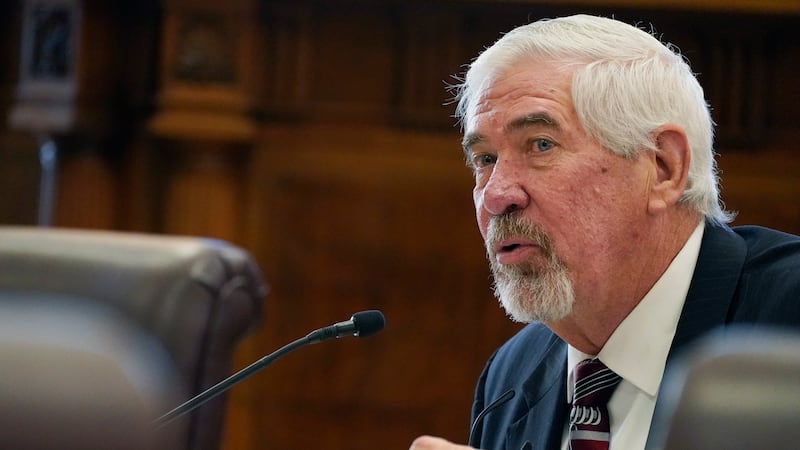 Published: Feb. 7, 2023 at 7:42 PM CST
JACKSON, Miss. (AP) — Mississippi state senators passed a bill Tuesday that would let mothers keep Medicaid coverage for a year after giving birth, up from the current two months.
"This is the exact same bill that we passed last session three times 45-5," said Sen. Kevin Blackwell, a Republican from Southaven.
State senators voted last year for an extension, but it failed in the House amid opposition from the Republican House Speaker, Phillip Gunn. The speaker said he did not want to advance anything that would appear to be a broader expansion of Medicaid. This year, he has said that he would back the extension only if it is supported by the state Division of Medicaid.
Supporters of the policy, including the state health officer, have said it would help improve health outcomes in Mississippi, where deaths from pregnancy complications have become more prevalent. A report released by the state health department in January showed that Mississippi's maternal mortality rate has risen in recent years.
Opponents of the bill question whether the extension would improve the state's maternal mortality rate.
Sen. Barbara Blackmon, a Democrat from Canton, introduced an amendment to the bill that would have expanded Medicaid coverage to people in Mississippi whose jobs do not provide health insurance.
"We would be able to provide health care for approximately 200,000 Mississippians across this state," Blackmon said. The amendment failed.
The bill will head to the House for further consideration.
Want more WLBT news in your inbox? Click here to subscribe to our newsletter.
Copyright 2023 WLBT. All rights reserved.