USM course offers training on how to better evaluate autism in children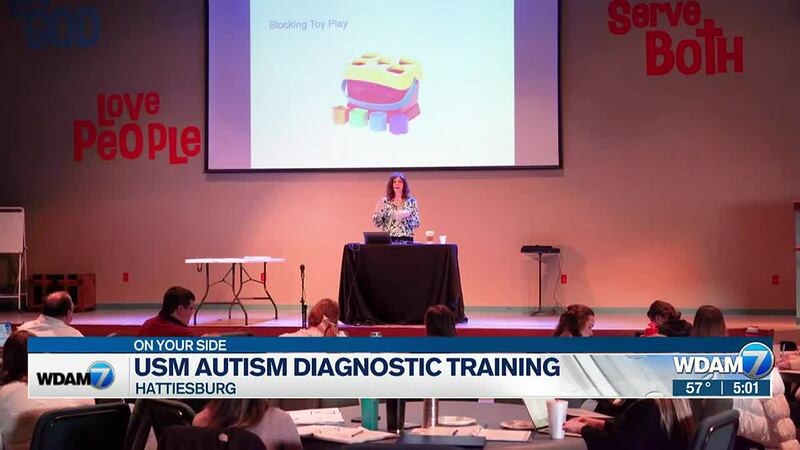 Published: Feb. 3, 2023 at 6:46 PM CST
PINE BELT, Miss. (WDAM) -The Autism Diagnostic Observation Schedule is a training course for behavioral health professionals to learn how to properly evaluate autistic children.
The ADOS training is especially important in Mississippi as federal agencies report the state has a shortage of mental health care providers.
With the help of Dr. Zachary Lebrot and the Autism Speaks Grant, the center secured funding for the program that will help students and mental health care providers.
"So, it used to be one in 29 children would be diagnosed with autism by the age of 8," said Behavioral Center Director Dr. Kristy McRaney. " It is now one in 44. So, there is a good chance that if somebody in your family is not impacted by autism, someone in your social network is."
Dr. McRaney said she looks forward to students having the opportunity to put what they learn to use.
Want more WDAM 7 news in your inbox? Click here to subscribe to our newsletter.
Copyright 2023 WDAM. All rights reserved.