TRAFFIC ALERT: Flatbed truck overturned on I-10 in Jackson Co.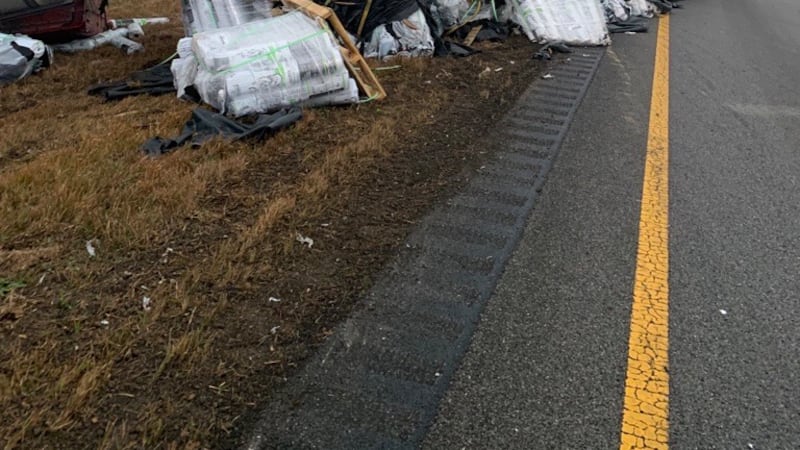 Published: Jan. 31, 2023 at 9:03 AM CST
JACKSON COUNTY, Miss. (WLOX) - A flatbed truck overturned on I-10 in Jackson County Tuesday morning.
The wreck happened in the eastbound lanes of I-10 near the Franklin Creek Road exit (Exit 75), according to Mississippi Highway Patrol. This is near the Alabama state line.
MHP says the truck, carrying rubber roofing material, flipped over early this morning. Cleanup is expected to take a few hours, but crews are hoping to finish by noon.
The left lane is currently closed. The right lane is open, but traffic is moving slowly. You're advised to avoid the area if possible.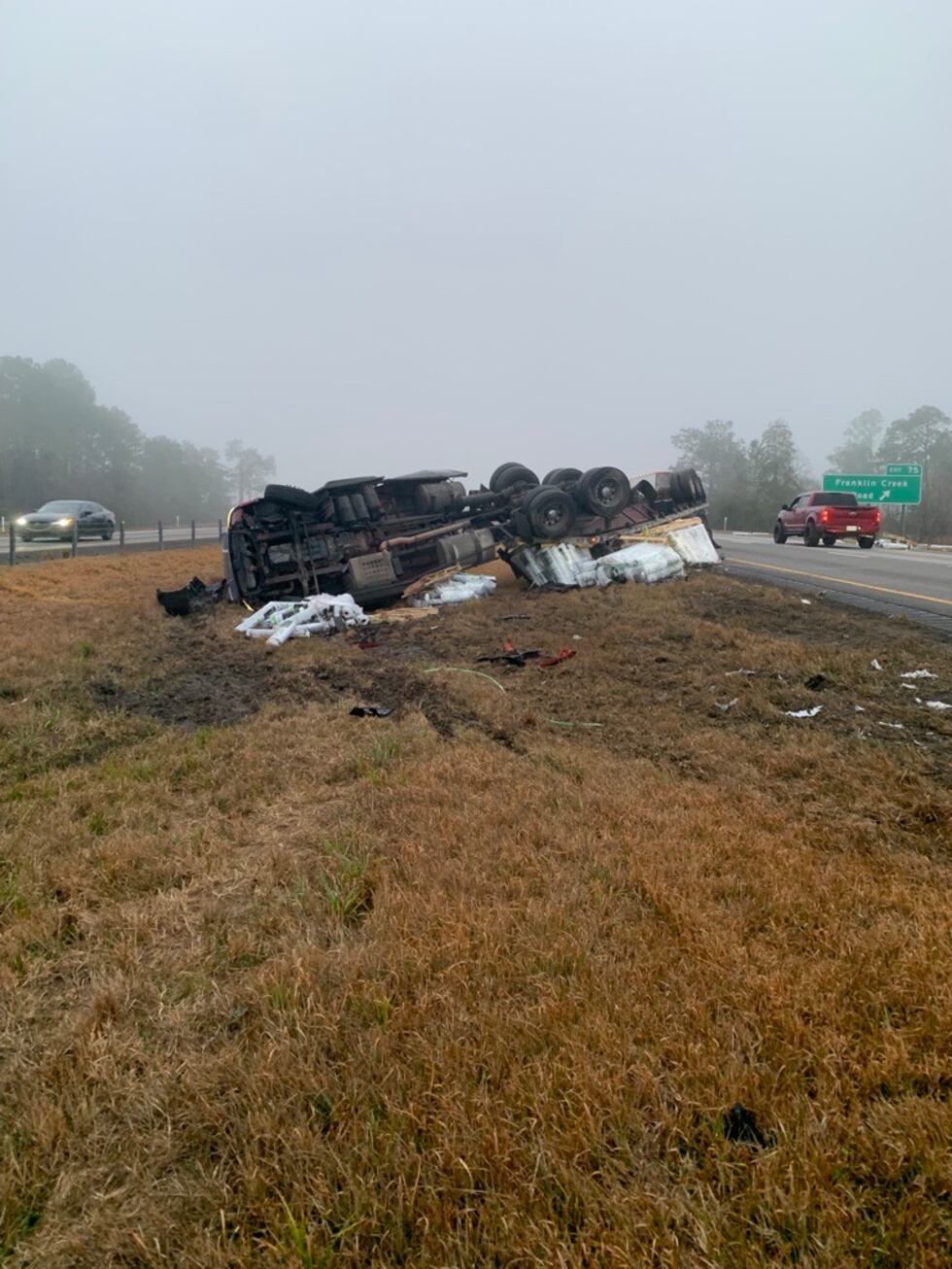 MHP says when they finish unloading the material on the truck and start the process to get it upright, both lanes of eastbound I-10 may close in the area.
According to the Mississippi Department of Transportation (MDOT), this is one of multiple crashes in the area. They say the heavy fog is making driving conditions more dangerous.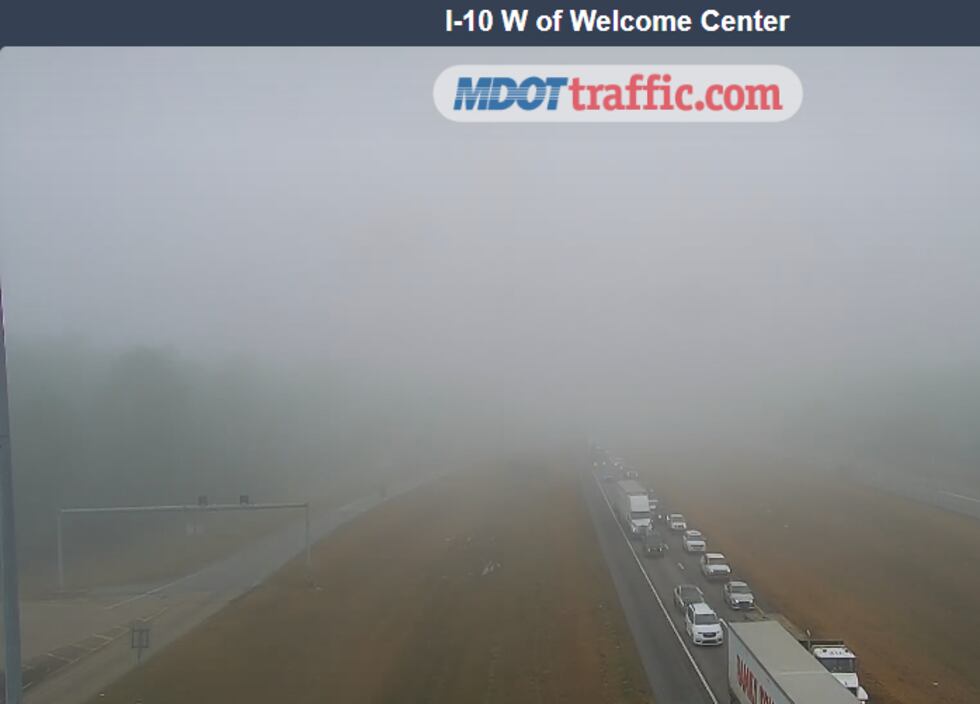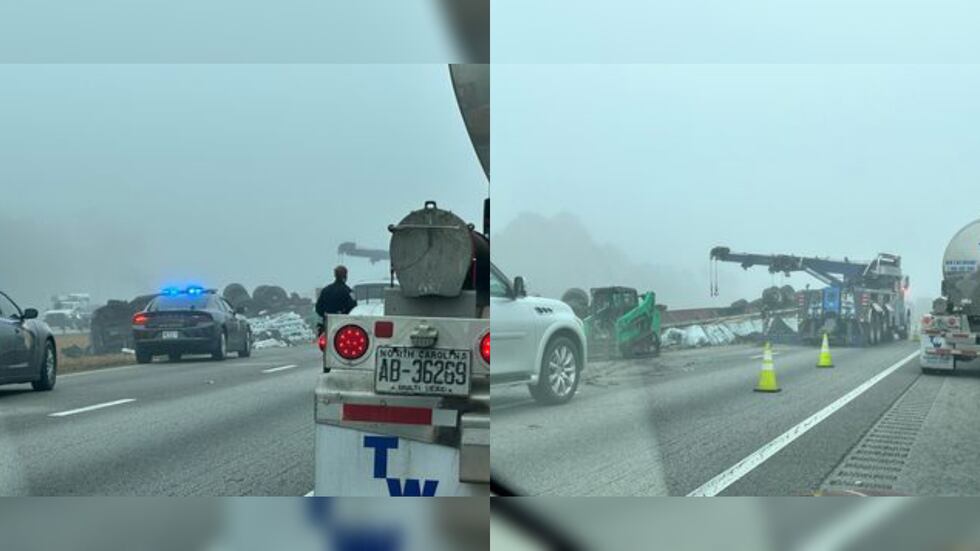 Want more WLOX news in your inbox? Click here to subscribe to our newsletter.
Copyright 2023 WLOX. All rights reserved.