Hattiesburg Zoo opening water park, new animal habitats in 2023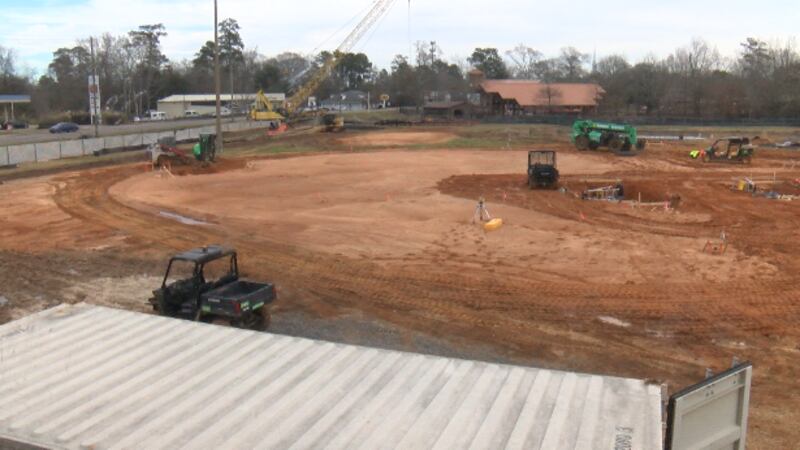 Published: Jan. 21, 2023 at 10:10 PM CST
HATTIESBURG, Miss. (WDAM) - Several new exhibits, along with the much anticipated Serengeti Springs Water Park, are set to open at the Hattiesburg Zoo in 2023.
The Hattiesburg Convention Commission says an area next to the spotted hyena habitat will soon be home to a genet exhibit.
A genet is a slender, cat-like animal that is native to the African continent.
Next to the golden eagle habitat, a new exhibit will be built that will house other types of raptors, including owls, vultures and hawks.
Also, at the Asbury Discovery Center, a new pool for Chilean flamingos will soon be constructed.
Later in the year, work could begin on a new alligator exhibit.
It will be built next to the current front entrance to the zoo.
"We're in the design phase now. It's going to require quite a large pool for that and a design for that front portion of the zoo," said Rick Taylor, executive director of the Hattiesburg Convention Commission.
Phase One of Serengeti Springs is currently under construction and is set to open in a few months.
"We're working hard, we've got a lot of different crews, some that have started now, some others that will be joining them, handling some other components of it and so, we are looking for an early summer kickoff," Taylor said.
Want more WDAM 7 news in your inbox? Click here to subscribe to our newsletter.
Copyright 2023 WDAM. All rights reserved.